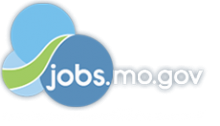 Job Information
Parsons Corporation

Business Continuity Planner - Risk

in

Saint Louis

,

Missouri
Minimum Clearance Required to Start:
Top Secret SCI
Job Description:
Business Continuity Planner
Clearance: Active Top Secret SCI
Location: St. Louis, MO
Years of Experience: A minimum of 7 years relevant experience
Education: Bachelor's degree or equivalent experience within a related field
Position Overview:
Supports Agency strategic planning for mission assurance of operational and business functions.

Interprets government regulations and applicable codes and advises government management on the best course of action to ensure compliance.

Supports the development of business continuity programs, procedures and contingency plans based on a risk approach and proposes solutions that monitor, evaluate and enable resolution of safety and continuity of operations compliance.

Provides strategic direction, vision, and leadership as it relates to continuity of operations

Advise and assist with internal and external Risk Management planning

Maintain and advise on National, Executive, Federal, DoD, IC and other government risk management process and procedures

Formulate internal and/or external policy; provide assessment and recommendations of new policy or changes.

Develop, apply, and validate operational metrics and performance risk assessments.

Assist the government in establishing goal and objectives, mission and vision statements, policy or requirements statements and documents, or operating concepts.

Support studies and assessments, and gather information to synthesize functional needs as it relates to Risk Management
Required Qualifications:
Bachelor's degree or equivalent experience within a related field

Active Top Secret SCI security clearance

Experience in three or more areas of Continuity of Government, Continuity of Operations, Information Technology Disaster Recovery, Business Continuity Planning, Crisis Management, Information Security/Operations, Continuity Strategic Planning and Policy, Enterprise Risk Management, and participation in national level homeland security or continuity of operations exercises.

FEMA Level 1 (PCP) Certification
Desired Qualifications:
Associated Business Continuity Professional (ABCP) Certification desired

Certification from the Disaster Recovery Institute International (DRII) or a Certified Information Systems Security Professional (CISSP) desired.

Risk Management Certification
Your passion for exceeding expectations makes you the right choice
You know from your own consumer experience the power of being attended to and rightfully treated as though you are very important. If that's the level of service you are committed to giving back, we want to meet you. We appreciate our multicultural staff for the new perspectives and solid skills they contribute. Opportunities are waiting. Come grow with us.
We harness the power of innovation so that you can change the world and help our customers solve their most complex challenges
Must be able to obtain, maintain and/or currently possess a security clearance.
Parsons is an equal opportunity, drug-free employer committed to diversity in the workplace. Minority/Female/Disabled/Protected Veteran/LGBTQ+. All qualified applicants will receive consideration for employment without regard to an individual's race, color, religion, national origin, ethnicity, union affiliation, age, sex, sexual orientation, gender identity and expression, pregnancy, employable physical or mental disability, veteran status, genetic information, immigration status, or any other basis protected by all applicable laws.