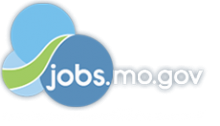 Job Information
Thermo Fisher Scientific

Business Analyst

in

Saint Louis

,

Missouri
When you're part of the team at Thermo Fisher, you'll do important work, like helping customers in finding cures for cancer, protecting the environment or making sure our food is safe. Your work will have real-world impact, and you'll be supported in achieving your career goals.
Responsibilities:
Successful completion of Quality initiatives by supporting assigned strategic projects.

Development of training tools / job aids / work instructions on a 'as need' basis in order to support ongoing business needs

Lead in supporting PPI initiatives / goals.

Preform Audit functional as described by SOP Procedures

Involvement in activities to support Enterprise Computer Systems such as TrackWise, LIMS, eDMS; up to and including execution of action items in support of system implementation, and maintenance and troubleshoot of the current state of systems.

Establishes business and customer relationships, understands the global business processes, and assists with project charters, test plans, and requirements specifications in a GXP environment. Assists in the execution of test plans

Interacts with the service delivery and solutions delivery teams to understand reported issues and the operations of the systems.

Applies full development life cycle methodology, including requirements gathering, process maps, and ensures the design stays true to the requirements so the delivered solution meets requirements.

Completes the project plan through the SDLC process.

Evaluate information gathered from multiple sources, reconcile conflicts, and distinguish user requests from the underlying true needs.

Uses skills and knowledge to conduct research as well as to monitor and maintain optimum business solutions in small to medium applications.

Reconciles conflicts and distinguishes between business and technical needs. Escalates system issues, as appropriate, to the assigned ETO team.

Consistently applies a consultative approach with customers and seeks to understand the customer's strategy.

Writes clearly and succinctly in a variety of communication tools (memos, presentations, reports, etc.). Delivers complex messages/subjects matter in a style that is simple and easy to understand and appropriate for the audience.

Liaise between the business, technology teams and support teams.

Comply with company's Global IT Policies & Procedures.

Leads department investigation for minor deviations and associated CAPAs.

Assist with department investigations for major deviations and associated CAPAs.

Perform other duties as assigned.
Minimum Qualifications:
BS in Management Information Systems preferred, equivalent combinations of education, training, and relevant work experience acceptable.

Experience with Enterprise Software preferred (i.e. TrackWise, eDMS, LIMS, etc.)

Three years of GMP experience or other highly regulated industry experience required. Some exposure to computer validation within a manufacturing or quality environment required.

Strong attention to detail.

Strong oral and written communication skills.

Demonstrates self-discipline and motivation in all aspects of job performance.

Experience with System Development Lifecycle methodologies and validated systems.

Strong troubleshooting skills.

Ability to communicate technical concepts to technical and non-technical audience.

Able to complete assignment with minimal direction.

Must be able to work in a high-pressure team environment, handle multiple tasks and react quickly to networking problems and issues.

Must adapt to rapidly changing technologies.

Enhanced PC knowledge and skill sets utilizing Microsoft products.

Interest in expanding one's knowledge in the technology industry.

Excellent verbal and written communication skills and the ability to interact professionally with a diverse group, technicians, management, and subject matter experts.
Preferred Qualifications:
Relevant technical certificates a plus.
Thermo Fisher Scientific is an Equal Opportunity Employer. All qualified applicants will receive consideration for employment without regard to race, creed, religion, color, national or ethnic origin, citizenship, sex, sexual orientation, gender identity and expression, genetic information, veteran status, age or disability status.