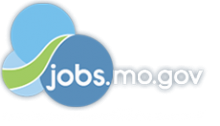 Job Information
Randstad

Agile Product Management Senior Advisor

in

Saint Louis

,

Missouri
Agile Product Management Senior Advisor
job details:
location:Saint Louis, MO

salary:$58 per hour

date posted:Wednesday, June 9, 2021

job type:Contract

industry:Health Care and Social Assistance

reference:846034
job description
Agile Product Management Senior Advisor
job summary:
Hi,
This is Anand. I am a Recruiter at Randstad Technologies and I am reaching out in regards to your background. I have an exciting opportunity.
Please have a look at the below job requirements and reply back to me with your latest word format resume ASAP. Do let me know the best contact number to reach you.
Note : If you feel this job description does not suit your profile then kindly let me know your preferred job roles so that I can be in touch with you with similar jobs and you can refer me a suitable person for this job as well. Hope to hear from you soon.
Job title: Agile Product Management Senior Advisor
Job Location: Saint Louis, MO 63134
Duration: 12 Months (With possible extension)
Thanks & Regards
Anand Bhatt
Technical Recruiter - NSO Accounts
Randstad Technologies
646-690-4169
anand.bhatt@randstadusa.com
location: Saint Louis, Missouri
job type: Contract
work hours: 8am to 5pm
education: Bachelors
responsibilities:
Collaborate with agile teams to build and manage new features and capabilities while delivering desired business impact; while providing thought leadership to Program Governance activities such as prioritization and negotiating with stakeholders on backlog priorities.

Responsible for owning the technical roadmap and non-functional requirements for product (e.g. page rendering times, how long it takes to log in, response on service calls).

Work with disparate business groups to optimize business and financial case for how technology will deliver their projects.

Create, evolve and communicate feature area specifications that form cohesive, iterative plans that align to the multi release vision.

Write Definition of Ready (i.e. acceptance criteria should be clear, business need by dates agreed upon, and business value captured) user stories and epics.

Maintain groomed backlog for business stakeholder priorities, and incorporate architectural changes recommended by engineering into user stories.

Proactively resolve upstream dependencies and resolve conflict effectively across teams.

Advocate for process improvements through an understanding of the engineering lifecycle and previous experience.

Monitor and instrument products for business outcomes and tech product health

Effectively communicate the products team's backlog, goals, and accomplishments to peers and leadership showing the value the product is bringing to the business

Focus on reducing tech debt when value can be measured in efficiency and quality metrics
qualifications:
Experience level: Manager

Education: Bachelors
skills:
Product Management

Product Management
Equal Opportunity Employer: Race, Color, Religion, Sex, Sexual Orientation, Gender Identity, National Origin, Age, Genetic Information, Disability, Protected Veteran Status, or any other legally protected group status.