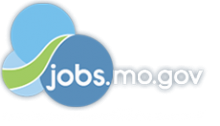 Job Information
Boehringer Ingelheim

Senior Principal Systems Engineer

in

SAINT JOSEPH

,

Missouri
Boehringer Ingelheim is an equal opportunity global employer who takes pride in maintaining a diverse and inclusive culture. We embrace diversity of perspectives and strive for an inclusive environment which benefits our employees, patients and communities.
POSITION ELIGIBLE FOR BENEFITS UNDER EMPLOYEE REFERRAL PROGRAM
Entity: Boehringer Ingelheim USA Corporation
Job Title: Senior Principal Systems Engineer
Location: 3901 Gene Field Road, St. Joseph, MO 64506
Duties: Partner with IT team members and the client community to deliver IT services that utilize underlying technology solutions to support business objectives and improve productivity. Perform IT process review and support. Perform ongoing system maintenance, innovation and optimization, 3rd-level support and basic technology consulting for implemented and/or assigned IT solutions in functional area of Manufacturing Execution Systems and Manufacturing Operations Management. Responsible for the design, technical architecture and implementation of complex systems and innovative IT solutions in assigned IT functional area including interfaces. Work closely with engineers and technicians (e.g. Process / Automation Engineering) on a day-to-day basis, providing expert application support and technical assistance. Contribute to the automation, integration, standardization and optimization of MES application maintenance support, operations management workflows and systems. Manage the complete system lifecycle (concept, planning, implementation and maintenance) of specific local and regional IT MES applications. Analyze, interpret, and identify trends and take corrective actions. Contribute to or lead IT projects within responsible IT functional area and deliver on assigned tasks and action items of mid-size or large projects.
Work Schedule: 40 hours per week (8:00am to 5:00pm)
Job Requirements: Bachelor's degree (US or foreign equivalent) in Computer Science, Information Technology, Information Systems, Business Informatics, Automation Engineering or related field and five (5) years of experience in the job offered or in a related role. Must have five (5) years of experience with Manufacturing Execution Systems including components, modules and core functionality. Must have three (3) years of experience managing IT technologies such as Windows and Terminal Server, Databases (Oracle, SQL) and Software (Java, anti-virus, backup and monitoring tools). Must have two (2) years of experience with: computer application life cycle processes; Good Manufacturing Processes (GMP) related to the pharmaceutical industry; and managing IT projects. Position requires travel 30% of the time.
Organization: US-BI Pharma/BI USA
Title: Senior Principal Systems Engineer
Location: Americas-US-MO-Saint Joseph
Requisition ID: 213906