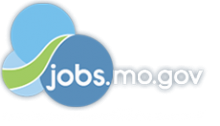 MasterCard

Senior Analyst, Systems Analysis

in

O'Fallon

,

Missouri
Who is Mastercard?
We are the global technology company behind the world's fastest payments processing network. We are a vehicle for commerce, a connection to financial systems for the previously excluded, a technology innovation lab, and the home of Priceless at https://www.priceless.com/ ®. We ensure every employee has the opportunity to be a part of something bigger and to change lives. We believe as our company grows, so should you. We believe in connecting everyone to endless, priceless possibilities.
Job Title
Senior Analyst, Systems Analysis
Overview
• MasterCard Dispute Resolution Services team
• Are you motivated by using state of the art technologies to speed business solutions to market?
• Would you like to work on a team building industry leading solutions for fighting fraud?
• Do you want to create innovative solutions to challenging business problems?
• Are you motivated to be a part of driving a world beyond cash?
The Dispute Resolution Services team develops new capabilities for MasterCard's Dispute Platform, which serves as
single point where all issuer and acquires come together to mediate their disputed transactions, exposed via our Developer zone and web presence to 3000+ customers.
Role
• Working closely with developers, testers, and business teams to identify user, data and system needs in the design of new or enhanced workflow solutions.
• Conduct independent research to analyze information and data needed for requirement development.
• Collaborate with all project stakeholders, including process owners, to write quality complete high level product requirements using Agile methodology.
• Partner closely with a focused development team to create and execute detailed functional requirements in order to ensure business objectives are met and a functional, high-quality product is delivered in a timely manner.
• Foster a culture of dedication, teamwork, problem solving, and continuous improvement
All About You
• Bachelor's degree in Information Systems, Information Technology, Computer Science or Engineering or equivalent experience.
Must be high-energy, detail-oriented, and proactive with the ability to function under pressure in an independent environment
• Verbal and written communication skills, ability to create effective requirements documents and review them with key project stakeholders at multiple levels of the organisation.
• Excellent time management skills.
• Willingness and ability to learn and take on challenging opportunities.
• Great knowledge of IT processes and willingness to constantly update knowledge
• Exhibit good knowledge of Microsoft Office, Excel, and other application
Mastercard is an inclusive Equal Employment Opportunity employer that considers applicants without regard to gender, gender identity, sexual orientation, race, ethnicity, disabled or veteran status, or any other characteristic protected by law.​
If you require accommodations or assistance to complete the online application process, please contact reasonable.accommodation@mastercard.com and identify the type of accommodation or assistance you are requesting. Do not include any medical or health information in this email. The Reasonable Accommodations team will respond to your email promptly.
Everyone wants easier ways to pay;
we invent them.
Checkout lines are slow;
we speed them along.
Merchants want more sales;
we give them data and insights.
People need financial access;
we connect them.
Corporate purchasing is complicated;
we make it simple.
Commuters are busy;
we speed them on their way.
Governments need greater efficiencies;
we help create them.
Small businesses are virtual;
we give them access to a world of buyers.
Retailers want to fight fraud;
we provide the tools.
Requisition ID: R-72560