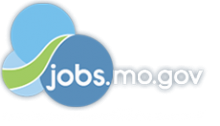 MasterCard

Consultant, Software Engineering Java Tech Lead

in

O'Fallon

,

Missouri
Who is Mastercard?
We are the global technology company behind the world's fastest payments processing network. We are a vehicle for commerce, a connection to financial systems for the previously excluded, a technology innovation lab, and the home of Priceless at https://www.priceless.com/ ®. We ensure every employee has the opportunity to be a part of something bigger and to change lives. We believe as our company grows, so should you. We believe in connecting everyone to endless, priceless possibilities.
Job Title
Consultant, Software Engineering Java Tech Lead
Overview
The MasterCard Digital Payments organization is a looking for a proven technical leader for our newly forming Digital-Enterprise Security Solutions team.
• Are you an experienced tech lead who is passionate about innovative technology and its potential to help create a world beyond cash?
• Are you a thought leader that enjoys being on the cutting edge and leveraging new technologies?
• Do you thrive working collaboratively with teams across the globe?
Role
• Lead a team of 3-5 engineers in developing high quality, secure, scalable Java web services and related custom Java applications based on technical/functional requirements specifications and design artifacts within expected time and budget.
• Manage medium-sized project/initiatives as an individual contributor with advanced knowledge within discipline, leading a segment of several initiatives or a larger initiative.
• Responsible for programming, unit testing, integration testing, documentation, maintenance and support of systems application software in adherence with Mastercard standards, processes and best practices.
• Research, create and evaluate technical solution alternatives for the business needs current and upcoming technologies and frameworks.
• Work with project team to meet scheduled due dates, while identifying emerging issues and recommending solutions for problems and independently perform assigned tasks.
• Document software programs as per software development best practices. Follow Mastercard quality assurance and quality control processes, managing security best practices in product code, design, infrastructure and architecture.
• Support defect management, code versioning, and code deployments.
• Ensure test coverage for unit testing and support integration and performance testing.
• Perform feature/enhancement estimates, demonstrations and related activities.
• Support level 3 production problem management including root cause identification and resolution.
All About You
• Bachelor's degree in Information Technology, Computer Science or Management Information Systems or equivalent work experience
• Expertize in Java, J2EE, Web Services (REST, SOAP), API Gateway, ESB, Integration patterns, Security standards, Spring boot, Spring MVC, Spring 4.0, concurrency and threading, Collections
• Intermediate knowledge of Maven, Junit, Redis, Oracle database, SQL, Unix command, Shell scripting, HTML, CSS, JavaScript, AJAX.
• Understanding of Web/Application servers like JBoss, Apache Tomcat. Good to have knowledge of Webseal, F5, Payment domain knowledge.
• Multi-tiered Web application deployment knowhow, Capability of building high quality, highly secured & high performing payment processing solution.
• Knowledge of tools like Sonar, Dynatrace, GIT, Rally/Jira, CI (Jenkin / Bamboo)/CD, Splunk
• Knowledge of cloud based hosting concepts using Pivotal Cloud Foundry (PCF).
• Strong communication skills -- both verbal and written – with strong relationship, collaborative skills and organizational skills
• Proven experience in SDLC & implementation of Projects
• Must be high-energy, detail-oriented and proactive with the ability to function under pressure in an independent environment, skills to have a high degree of initiative and self-motivation with a willingness and ability to learn and take on challenging opportunities
• Knowledge of digital/e-commerce applications preferred
Mastercard is an inclusive Equal Employment Opportunity employer that considers applicants without regard to gender, gender identity, sexual orientation, race, ethnicity, disabled or veteran status, or any other characteristic protected by law.​
If you require accommodations or assistance to complete the online application process, please contact reasonable.accommodation@mastercard.com and identify the type of accommodation or assistance you are requesting. Do not include any medical or health information in this email. The Reasonable Accommodations team will respond to your email promptly.
Everyone wants easier ways to pay;
we invent them.
Checkout lines are slow;
we speed them along.
Merchants want more sales;
we give them data and insights.
People need financial access;
we connect them.
Corporate purchasing is complicated;
we make it simple.
Commuters are busy;
we speed them on their way.
Governments need greater efficiencies;
we help create them.
Small businesses are virtual;
we give them access to a world of buyers.
Retailers want to fight fraud;
we provide the tools.
Requisition ID: R-76638