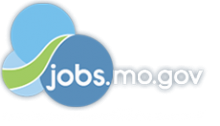 Job Information
Citigroup

Citimortgage Underwriting Project Senior Analyst

in

O'Fallon

,

Missouri
This position is open to permanent remote work, and candidates in states beyond those listed will be considered.
The Project Senior Analyst is a seasoned professional role. Applies in-depth disciplinary knowledge, contributing to the development of new techniques and the improvement of processes and work-flow for the area or function. Integrates subject matter and industry expertise within a defined area. Requires in-depth understanding of how areas collectively integrate within the sub-function as well as coordinate and contribute to the objectives of the function and overall business. Evaluates moderately complex and variable issues with substantial potential impact, where development of an approach/taking of an action involves weighing various alternatives and balancing potentially conflicting situations using multiple sources of information. Requires good analytical skills in order to filter, prioritize and validate potentially complex and dynamic material from multiple sources. Strong communication and diplomacy skills are required. Regularly assumes informal/formal leadership role within teams. Involved in coaching and training of new recruits Significant impact in terms of project size, geography, etc. by influencing decisions through advice, counsel and/or facilitating services to others in area of specialization. Work and performance of all teams in the area are directly affected by the performance of the individual.
Responsibilities:
•Holistic work-stream ownership for any/all system changes required to support the design and functionality of Salesforce, Loan FX and Empower. This includes expertise of system configurations to drive streamlined processes and workflows, reduce risk and aid in LEAN methodology concepts. Responsible for designing and submitting the request, then partnering with multiple lines of business to ensure successful implementation.
•Assess and review all Change Management requests received from RACM, ACM or the Business. Ensure ARCHER impact is reviewed and completed within SLAs. Oversee change requested and ensure proper development of processes and seamless rollout to staff. This includes a holistic review of MOP updates, Risk Analysis, ARCM Updates, Process Flow Map edits, Training Content Review and Approval, ICRM and Legal approval or guidance on business decision impacts. Strong communication/partnership with Functional Owner(s) throughout the entire end-to-end implementation process.
•Partner with Mortgage Originations Fulfillment and Sales Leaders (Functional Owners) in the development, maintenance and review of all ARCM and CAP related risks. Strong partnership with ARCM/CAP managers to understand gaps, analyze outcome, implement resolution, update procedures, ensure process flow maps are consistent and deliver a seamless resolution to all work-streams.
•Responsible for the development and adoption of strategies for all change initiatives and accountable for execution of those strategies. Apply LEAN principles designed to eliminate waste and dramatically improve our speed to purpose. Partner with the Business and PMOs to ensure full adoption of Business initiatives from a change management perspective.
•Work closely with Legal and ICRM partners to ensure regulations are adhered to before, during and after process change implementation.
•Serve as a SME on project teams to help drive process execution within the Business. Partner with multiple lines of Business to provide Subject Matter Expertise and guidance. Ensure changes to other channels are properly vetted with any downstream impact to applicable work-stream(s).
•Strong dotted line to the Mortgage Fulfillment and Sales Channel Leaders (Functional Owners) and their Leadership Team by influencing effective change, reducing risk and providing support that improves overall sustainable and consistent process flows across the board.
•Support Head of Mortgage Originations Fulfillment and Sales Channel Leaders (Functional Owners) in delivering cohesive and concise procedures as maintained in the MOP.
•Partner with Execution Performance Analysts and Mortgage Originations Fulfillment & Sales Leadership (Functional Owners) to develop controls, workflow and pipeline management within WOW. Enhance reporting to build controls and ensure a maker/checker process is identified for most procedures.
•Assist with Advisory Council requests to thoroughly vet risk and provide education to all audiences so users understand downstream impacts with process change. Partner with Fulfillment and Sales Leaders (Functional Owners) to address these concerns and come up with creative and thoughtful solutions to ensure employees needs are heard while still maintaining and reducing risk where applicable.
•Responsible for the work-stream discrepancies between Retail, Home Equity and Correspondent Lending. Work to eliminate channel nuances to provide a consistent and holistic approach to any/all changes that impact the overall process flow.
•Responsible for the Regulatory and Document Content Reviews to ensure required updates to procedures and controls are implemented as needed. Assist with Document Change submissions as requested by the Business.
•Partnership with the Communication Team to ensure structured and concise information is pushed to Fulfillment and Sales regularly when urgent notices are needed.
Qualifications:
• 5-8 years of related underwriting mortgage experience.
• Working knowledge of mortgage technologies including systems. Empower experience is preferred.
• Exceptional time management skills
• Requires little supervision and can recommend solutions based on business expertise and experience
• Exceptional written and verbal communication skills
• Experience of working at all levels in an organization together with the capability to communicate effectively with all audiences.
• Strong analytical skills required to filter, prioritize and validate potentially complex material from multiple sources
• Cool, calm, collected, and collaborative; excels under pressure and leads change and complexity in dynamic environments; can shift readily between the "big picture" and the small-but-crucial details, knowing when to concentrate on each
• An innovative thinker with true passion for and knowledge of disruptive technology
• Experience interfacing with vendors and cross-functional teams
• Strong relationship management and interpersonal skills
• Strategic and creative thinker
• Ability to work well independently and with different teams
• Strong influence and negotiation skills
• Proficient in MS Word, MS PowerPoint and MS Excel
Education:
Bachelor's/University degree or equivalent experience
---
Job Family Group:
Project and Program Management
---
Job Family:
Project Management
---
Time Type:
Full time
---
Citi is an equal opportunity and affirmative action employer.
Qualified applicants will receive consideration without regard to their race, color, religion, sex, sexual orientation, gender identity, national origin, disability, or status as a protected veteran.
Citigroup Inc. and its subsidiaries ("Citi") invite all qualified interested applicants to apply for career opportunities. If you are a person with a disability and need a reasonable accommodation to use our search tools and/or apply for a career opportunity review Accessibility at Citi (https://www.citigroup.com/citi/accessibility/application-accessibility.htm) .
View the "EEO is the Law (https://www.dol.gov/sites/dolgov/files/ofccp/regs/compliance/posters/pdf/eeopost.pdf) " poster. View the EEO is the Law Supplement (https://www.dol.gov/sites/dolgov/files/ofccp/regs/compliance/posters/pdf/OFCCP_EEO_Supplement_Final_JRF_QA_508c.pdf) .
View the EEO Policy Statement (http://citi.com/citi/diversity/assets/pdf/eeo_aa_policy.pdf) .
View the Pay Transparency Posting (https://www.dol.gov/sites/dolgov/files/ofccp/pdf/pay-transp_%20English_formattedESQA508c.pdf)
Citi is an equal opportunity and affirmative action employer. Minority/Female/Veteran/Individuals with Disabilities/Sexual Orientation/Gender Identity.