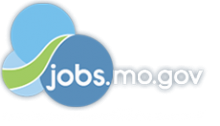 Job Information
Rose International INC
Technical Program Manager

in

O Fallon

,

Missouri
Client Position Title: Technical Program Manager
Position Number: 312578
Location: O Fallon, MO
Desired Skill Set:
Agile, CI/CD tools, Cloud, Microservices, SCRUM, Technical
Position Description:
Technical Program Manager
Location: O'Fallon, MO
Duration: 24 months
Overview
• Responsible for planning, execution, and delivery, from inception to completion, for an existing technology product or program
• Proactively manages the end-to-end delivery of engineering work though the engineering team and all dependent organizations
• Reports on progress, ensuring dependencies are covered
• Operates between teams and architectures overseeing the gaps between teams, processes, and systems, while removing all blocking issues leading to a successful delivery
Responsibilities
• Plan and manage a group of related technology projects or activities in a coordinated way from inception through successful delivery
• Deep understanding of the design approaches and technologies utilized in your area
• Focus on the customer experience, the build and delivery processes and the problems to be solved
• Work across multiple scrum teams (may be cross-cutting across products, scrum teams, and/or technologies or work may be vertically focused on a single product or feature set)
• Align dependent organizations and remove/mitigate all blocking issues
• Work directly with external to the organization or external to Client's technology providers and customers
• Work with limited guidance, seeking guidance as needed because the product and delivery strategy is defined. The design is not.
• Deep understanding of the business and technical requirements for the solutions being built
• Understand the needs of the engineers and technical operations teams who have to build, maintain, and operate the system for the life of the system
• Recognize complex designs and propose simplified solutions by working with software design engineers, principals and TPMs
• Help customers and the engineering teams make trade-off decisions by considering all of the data including business goals, technical platform strategy, customer experience and maintainability. You identify blocking issues and manage their resolution.
• Identify, assess, track and mitigate issues and risks at multiple levels
• Write documentation as required
• Partner with industry vendors that provide technology or user experience design components that support our architecture and work with vendors on our implementation plans and roadmaps identifying partnership opportunities to increase our development velocity and our learnings
• Communicate role up of project issues and status in a concise, accurate, and professional manner for senior leadership consumption, escalating blocking issues when appropriate
• Communicate progress, anticipate bottlenecks, provide escalation management, identify, assess, track and mitigate issues/risks at multiple levels
• Work across teams to optimize processes
• Regularly review metrics and proactively seek out new and improved data/mechanisms for visibility ensuring your program stays aligned with organization objectives
Required Skills & Experience:
· 5-7 years of experience
· Technical Stack
· Cloud, Micro services, CI/CD etc.
· Developers that have become project managers (technical Knowledge is a must)
#CBRose#
Send me a reminder to complete this application
Rose International is an Equal Opportunity Employer. All qualified applicants will receive consideration for employment without regard to race, color, religion, age, sex, sexual orientation, gender (expression or identity), national origin, arrest and conviction records, disability, veteran status or any other characteristic protected by law. Positions located in San Francisco and Los Angeles, California will be administered in accordance with their respective Fair Chance Ordinances.
Rose International has an official agreement (ID #132522), effective June 30, 2008, with the U.S. Department of Homeland Security, U.S. Citizenship and Immigration Services, Employment Verification Program (E-Verify).
(Posting required by OCGA 13/10-91.)