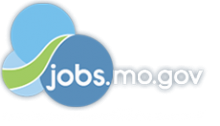 Job Information
StandardAero

Supply Chain Manager

in

North Kansas City

,

Missouri
Position Description
JOB DESCRIPTION: This position will report to the Controller and is located in North Kansas City, MO. Minimal travel required is less than 5%, primarily for external training. The Supply Manager will be responsible to manage all aspects of the Purchasing Department with two direct reports.
Typical duties include:
Oversee all the day to day operations of the purchasing and inventory control departments including but not limited to: team management, purchasing, cycle counting, inventory control, receiving, etc.

Ensures materials inventory levels are appropriate and work-in-process levels minimized to meet production and trade working capital (TWC) requirements.

Ensures adequate resources are devoted to selling off surplus stock in the most effective and cost efficient manner.

Must be able to take direction, lead and see projects through completion with minimal supervision while achieving deadlines.

Responsible for all monthly reporting packages related to purchasing and inventory functions and taking ownership of achieving targets and objectives for inventory and cost savings.

Backup for all functions falling under this position while providing coverage and support when others are on PTO and as needed on a day to day basis.

Develop vendor relationships while achieving cost savings targets with supporting documentation

Manage and approve freight invoices and dispute resolution as needed.

Ensure policies and procedures are in place to adhere to Government regulations/requirements including reporting, FAR flow down and small business requirements.

Manages, plans and reports on the status of all inventory owned by the business unit.

Builds and develops team approaches to problem solving and continuous improvement concepts within the assigned area. Communicates and works with other business at a plant and corporate level.

Monitors, controls and reports on the cell's capital expenditures in relation to budgeted amounts.

Ensure controls and processes are in place to meet quality requirements.

Create enhancements to current processes/procedures and systems for inventory control and accuracy.

Manage the printer contract and monthly/quarterly meter reads and inventory counts.

Must be willing to assist in a hand on role covering all areas under this position.

Ensure monthly consignment inventory counts are performed and transacted correctly.
Position Requirements
Requisite Skills
Strong planning, organizational, analytical, leadership, interpersonal, oral and written communication skills.

Good project management skills.

Thorough knowledge of inventory control, purchasing and production management computer systems.

Three to six years of related experience in an inventory/procurement or manufacturing environment.
Software Proficiency
MS Office Suite (Excel, Word, PowerPoint) required

ERP system experience within larger corporations. Oracle experience is a plus. Technical Requirements

Preference for individual with advanced knowledge of purchasing of supplies and/or services conducted in compliance with Federal Acquisition Regulation (FAR) and Department of Defense Federal Acquisition Regulation Supplement (DFAR) including the development of government compliance policies and procedures to meet said requirements.

Strong computer skills including Excel and experience in complex ERP systems for large companies.

Thorough knowledge of procurement, production, inventory, financial and business control systems.

Strong planning, organizational, analytical, leadership, interpersonal, decision making, oral and written communication skills.

Management experience in an inventory or manufacturing environment.

Experience with purchasing and inventory

Forklift experience or willingness to learn
Education
Bachelor's degree in business administration, commerce, engineering or a related discipline (APICS, PMAC, CIM, CMA); or equivalent 5+ year's work experience
Physical Requirements
The ability to lift 25/50 pounds on an infrequent basis

The ability to stand for more than 6 hours in a day

The ability to respond quickly to sounds

The ability to wear personal protective gear correctly
We are an Equal Opportunity Employer and do not discriminate against any employee or applicant for employment because of race, color, sex, pregnancy, age, national or ethnic origin, religion, sexual orientation, gender identity or expression, transgender status, genetic information, status as a protected veteran, and basis of disability status or any other federal, state or local protected class.
https://www.eeoc.gov/sites/default/files/migrated_files/employers/poster_screen_reader_optimized.pdf
Job ID #: 8239
Location: Missouri - North Kansas City
Functional Area: Supply Chain
Department: KAN Kansas City-C&H
Position Type: Full-Time Regular
Education Required: Bachelors Degree
Experience Required: 3 - 5 Years
Relocation Provided: No