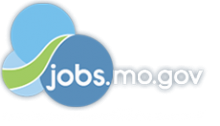 Job Information
Vista Outdoor

Sr. Salesforce Marketing Cloud Consultant - Vista Outdoor

in

Missouri
Join our talented team. Employees at Vista Outdoor are passionate and committed to delivering quality products to our customers. Our culture centers on an engaged and accountable workforce. Our goal is to attract and retain a diverse workforce: rich in talent, background, ideas and experience.
Responsibilities and Qualifications
Vista Outdoor is a leader in the Outdoor & Sporting Goods industry with over 40 brands in our current business portfolio. During this exciting time of growth, we are seeking a highly talented Salesforce Marketing Cloud Business Consultant to join our team who can work across our family of in-house brands' technical eCommerce projects in Salesforce.
The Salesforce Business Consultant will use their finely tuned skills to work directly with our brands to help understand their internal processes, project requirements and make recommendations as how best to configure Salesforce Marketing Cloud initiatives to perform as needed. The ideal candidate will be very experienced working in Salesforce Marketing Cloud for eCommerce brands and must also possess an eagerness to learn about other platforms our Salesforce ecosystem such as Commerce Cloud or Service Cloud.
Responsibilities:
Work directly with our brands and lead all aspects of SFMC eCommerce technical projects from start to finish: analyze eCommerce business goal, business requirements, scoping, blueprinting, development, implementation and QA.

Act as the "go to" resource for SFMC technical assistance such as helping train new SFMC users on core platform functionality or newly released capabilities

Understand Vista Outdoor's Salesforce Ecosystem (SFMC, SFCC, SFSC) and assist with data flow architecture recommendations and platform integration recommendations

Be hands-on with all basic administrative functions including user account maintenance, reports and dashboards, workflow, and other routine tasks

Perform ongoing maintenance and support of ongoing SFMC initiatives

Stay abreast of current technology and seek out new tools that can be utilized appropriately

This role will be focused on campaign logic and implementation and less on the actual content creation, but knowledge of creating HTML forms and page layouts is a plus
Qualifications:
Bachelor's Degree (or combination of equivalent education and experience)

Minimum 3 years of experience working with Salesforce Marketing Cloud/Exact Target Marketing Automation tool

Experience developing/deploying Marketing Automation with an emphasis on process and detail to ensure data security, privacy and accuracy

Certified Salesforce Marketing Cloud Consultant. Added plus if you are Certified Marketing Cloud Developer or Certified Marketing Cloud Administrator. Or equivalent experience required

Working knowledge of AMPscript, SQL, CSS, HTML, XML.

Strong written, verbal and presentation skills with junior and senior level marketers

Have a strong sense of accountability and decision-making capability

Familiarity with Agile software development methodology and its benefits

Knowledge of the software and systems development life cycle

Ability to step into any situation and assist our brands with any technical or Salesforce administrative issues as needed.

Ability to work on multiple projects at a time, in a fast-paced environment and is a self-starter and has a passion for organization and efficiency

Ability to elicit requirements and communicate clearly with non-technical individuals, development teams, and other additional project members

Excellent reasoning ability: Define problems, collect information, establish facts, draw valid conclusions, and make creative leaps.

Experience with:

Exposure to data mapping with Marketing Cloud and Commerce Cloud

Analytics and native reporting capabilities in SFMC and SFCC

Knowledge of and experience with best practices around UX & UI

Analytics dashboards with Commerce Cloud and Marketing Cloud

Experience with or eagerness to learn:

Best practices and understanding of Commerce Cloud process flow

Site optimization and product merchandising within Business Manager

Solid understanding of SEO best practices and approaches within Commerce Cloud

Experience with or eagerness to learn:

Best practices and understanding of Commerce Cloud process flow

Site optimization and product merchandising within Business Manager

Solid understanding of SEO best practices and approaches within Commerce Cloud
We offer a highly competitive salary, comprehensive benefits including: medical and dental, vision, disability and life insurance, 401K, PTO, tuition reimbursement, and the ability to add value to an exciting mission!
Equal Opportunity Employer Minorities/Females/Protected Veteran/Disabled
Vista Outdoor is an equal opportunity employer. All applicants are considered for employment without regard race, color, religion, sexual orientation, gender identity, national origin, disability, veteran status, and any other characteristics protected by law. The EEO Law poster is available here: http://www.dol.gov/ofccp/regs/compliance/posters/pdf/eeopost.pdf
If you need a reasonable accommodation because of a disability for any part of the employment process, please send an e-mail to careers@vistaoutdoor.com . Please note that this email address is for accommodation purposes only. Vista Outdoor will not respond to inquiries for other purposes.