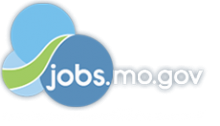 Job Information
ConvergeOne

Senior Project Manager - Cisco PMO Central

in

Missouri
ConvergeOne: 1 Contact, 1 Connection, 1 Choice
ConvergeOne is the foremost, single-source provider of advanced communications and data technology for business. That means if it's digital, we connect our customers to it -- from phone systems and hardware to computer networks, application development, managed solutions and more. And we're 100% passionate with designing, implementing, managing and supporting our customers' every need from end to end, so that they can focus on what they do best.
So, when it comes to joining a team of IT and communications technology pros who are empowered to do what they do best, your best choice -- your #1 choice -- is ConvergeOne.
Charged By Greatness video:
https://www.dropbox.com/s/62ewzbd6hglwker/ConvergeOne%20FINAL.mp4?dl=0
The Senior Project Manager will be responsible for interfacing in complex projects with customers. This position will be the trusted ConvergeOne customer interface and work closely with our architect and consulting teams in delivering success engagements.
Coordinates internal resources and third parties/vendors for the flawless execution of projects

Ensures all projects are delivered on-time, within scope and within budget

Assists in the definition of project scope and objectives, involving all relevant stakeholders and ensuring technical feasibility

Ensures resource availability and allocation

Develops a detailed project plan to monitor and track progress

Manages changes to the project scope, project schedule and project costs using appropriate verification techniques

Measures project performance using sanctioned tools and techniques

Reports and escalates to management as needed

Manages the relationship with the client and all stakeholders

Performs risk management to minimize project risks

Establishes and maintains relationships with third parties/vendors

Delegates project tasks based on junior staff members' individual strengths, skill sets and experience levels

Tracks project performance, specifically to analyze the successful completion of short and long-term goals

Meets budgetary objectives and makes adjustments to project constraints based on financial analysis

Develops comprehensive project plans to be shared with clients as well as other staff members

Uses and continually develops leadership skills

Develops spreadsheets, diagrams and process maps to document needs

Forecasts project revenue and ensures that revenue commitments to the business are met
Required Qualifications
8+ years of project management experience

4+ years of experience in a professional services environment

1-2 years of people management experience

Experience with Avaya, Cisco, Microsoft, or Genesys product lines

One of the following certifications required: PMP, Six Sigma Green Belt (ASQ), CBAP

Strong track record of delivering complex solutions with lots of cross team dependencies

Demonstrated strong performance in prior roles, with increasing levels of responsibility and independence

Experience creating and maintaining project plans, issue logs, risk register, and status reports

Strong technical aptitude, organization, analytical, and project management skills

Experience working and communicating with Executive level management

Excellent written and oral communications skills that are audience appropriate with appropriate style and delivery to influence audience

Strong sense of accountability and ownership; understand your role and accept individual responsibility for seeing a task through to its completion (end-to-end), understand when and how to escalate, take appropriate risk (avoid unnecessary risk) and understand impact of decisions

Ability and willingness to adapt to change and work in a fast paced environment
Desired/Preferred Qualifications
Six Sigma, CSM, IIBA, or ITIL certifications (or equivalent experience)

BS/BA degree, Master's preferred in business, project management, MIS, computer science, or related field

Experience with Continuous Improvement Initiatives

Data analysis and BI skills

Experience with Microsoft SharePoint and/or SmartSheets
Work Environment
Ability to handle multiple priorities and demands in a fast-paced environment. This job operates in a professional office environment. This role routinely uses standard office equipment such as computers, phones, photocopiers, filing cabinets and fax machines.
Physical Environment
Physical demands described here are representative of those that must be met by a team member to successfully perform the essential functions of this job. Reasonable accommodations may be made to enable individuals with disabilities to perform the essential functions of this job.
Other Duties/Changes
This job description is not designed to cover or contain a comprehensive listing of all duties, responsibilities or activities that are required of a team member for this job. Duties, responsibilities and activities may change at any time with or without notice. At any point in time, the essential functions and primary duties associated with this position will be the principal, major or most important duties, responsibilities and activities that the employee is expected to perform as determined and directed by ConvergeOne.
EEO Statement
ConvergeOne provides equal employment opportunities (EEO) to all team members and applicants for employment opportunities. All qualified applicants will receive consideration for employment, and all team members will be treated with respect to their employment, without regard to race, color, religion, gender, national origin, age, sexual orientation, gender identity, disability or veteran status. For further details please view the Equal Employment Opportunity Posters provided by OFCCP. http://www.dol.gov/ofccp/regs/compliance/posters/ofccpost.htm
The Senior Project Manager will be responsible for interfacing in complex projects with customers. This position will be the trusted ConvergeOne customer interface and work closely with our architect and consulting teams in delivering success engagements.
Street: 900 South Kansas Ave