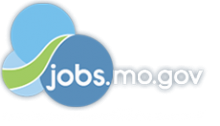 Job Information
Rocket Software, Inc.

Intern - Product Management

in

Missouri
It's fun to work in a company where people truly BELIEVE in what they're doing!
Job Description Summary:
At a Glance:
While Rocket Software's MV Application Servers shy away from the limelight, they are secretly running many of the core services around the clock, supporting some of your favorite applications and brands. Whether it be scheduling your morning workout, traveling to work, checking your stock portfolio, getting some cash out of the ATM, all of these core services and others are run on the MV Application Servers. Home Depot, Wells Fargo, AT&T, Chevrolet, CVS, Bank of America - yes, we name dropped.
We believe life is a learning game, and foster an environment where we focus on getting it wrong doing it the right way, then get it right doing it the wrong way. Simply put we understand mistakes are required to be made in the path towards progress. If this resonates with you and you want to have the opportunity to learn and build something with some of the smartest minds around, read on as you might be exactly what we're looking for.
We are looking for a resourceful individual that has a product mindset or is currently in related coursework (entrepreneurship or product schools) that loves to learn about and wants to make an impactful change to our flagship server platform. Someone that understands Agile philosophy, possesses a entrepreneurial spirit, and is a good team player that wants to experience the opportunity to work with a global cross-functional and diverse team, within an execution-focused environment (i.e. Getting s#&% done!).
The Deets:
Here's what you'll get a chance to do:
Partner with product and project managers, engineering, and design to develop, implement, and refine our newest products in a Agile framework chosen by Rocket Software (SAFe)

Review, manage, research and create requirements and processes alongside Senior Product Managers and UX to research new product introductions

Manage project plans, deliverables, roadmaps for the implementation

Identify, analyze, and mitigate project risks and remove blockers
You, in short:
We're looking for people with the following skill set:
Currently pursuing a Bachelor's degree or higher in a technical field (CS, Engineering, etc) or Product BootCamp program

Strong communication skills, and proven ability to collaborate effectively with global multidisciplinary teams

Excellent technical, analytical, and data driven skill set

An explorer that can see the forest through the trees w/o getting lost

While familiarity with Agile SAFe is desired, it shouldn't hold you back from applying if you can think efficiently
What's in it for you:
Work with a very enlightened team across the board, that is excited to train you to be the best you!

Experience working with a global team

All the wonderful buzz words on your resume: Product, Cloud, Roadmap, Agile, Backlog, etc

Unlimited supply of WebEx meetings (j/k), fun Fridays, and a wonderful group to collaborate and learn from

Most importantly, you'll get an opportunity to make mistakes and learn from them with a bunch of seasoned product managers
Rocket Software Inc. is committed to creating a diverse environment and is proud to be an equal opportunity employer. All qualified applicants will receive consideration for employment without regard to race, color, religion, gender, gender identity or expression, sexual orientation, national origin, genetics, disability, age, or veteran status. Rocket Software Inc. is also committed to compliance with all fair employment practices regarding citizenship and immigration status.
Rocket is committed to working with and providing reasonable accommodation to individuals with physical and mental disabilities. If you need special assistance or an accommodation while seeking employment, please call: 781-577-4321 or send an email to hr@rocketsoftware.com. We will make a determination on your request for reasonable accommodation on a case-by-case basis.
If you like wild growth and working with happy, enthusiastic over-achievers, you'll enjoy your career with us!
Thousands of companies around the world depend on Rocket to solve their most challenging business problems by helping them run their critical infrastructure, business processes, and data, as well as extending the value of these assets to take advantage of cloud and mobile computing, advanced analytics, and other future innovations. From the clothes we wear to the cars we drive, Rocket solutions power the back-end systems that thousands of brands we interact with every day. At Rocket, software has always been about people—not just ones and zeroes. We're people solving problems for other people, and we strive to treat our customers, partners, and fellow Rocketeers with humanity. Founded in 1990, Rocket Software is headquartered in Waltham, Massachusetts with 31 offices around the world.