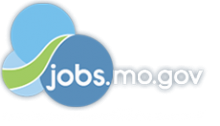 Job Information
Dell

Senior Sales Engineer - Client Solutions Group

in

Minneapolis

,

Minnesota
Sr. Sales Engineer
Dell, Inc. is a worldwide provider of information technology services and business solutions to a broad range of clients. We are currently looking for a Senior Sales Engineer to join our team in the Chicago, IL. area.
The role provides in depth technical and architectural sales expertise and is responsible for supporting Sales Teams (OSS, Account Managers & Account Executives) and customers with technical assistance, advising on technology changes, and presenting technology related materials. Ultimately the candidate must be the trusted technical advisor for the customer while representing Dell technology.
The resource would be responsible for acting as the technical consultant for the customer, assisting with imaging, systemic issues, navigating Dell's ever-changing product and support tools, and seeking opportunities to grow the relationship. The resource will be supported be peers and be led by the sales account team with overall leadership and guidance from the SE Leader.
Role Responsibilities
-Provides leadership to ensure that the Dell solutions are comprehensive, achieve customer expectations and meet customer business needs
-Builds trust with customers and owns technical side of customer relationships. This role is a senior technical role responsible for removing technical barriers, architecting solutions for customers and acting as a liaison between the customer and Dell's engineering and technical support groups
-Focused on providing technical expertise and delivering a positive customer experience according to Dell standards
-Candidate must have well developed business acumen, possess good organizational and long-range planning skills and exceptional presentation, verbal and written communications skills
-must be able to understand, position and explain related technical topics
-Strong knowledge of Dell segment sales procedures, Dell products, and any potential applications
-Support onboarding of customers with an emphasis in Client (end-user devices) but ability to support Dell's entire portfolio
Qualifications
Requirements
-12+ years of related experience , Computer Science degree a plus
-Supports field sales teams and large customer opportunities
-Focuses on specific client or enterprise technologies as they relate to Dell solution offerings
-Provides in-depth expertise for assigned technologies and associated products
-Delivers technical presentations to customers and internal sales teams
-Develops keen understanding of customer's needs and links then organizations products and services
-May create detailed design and implementation specifications for complex solutions
-May demonstrate feasibility of a technology or solution, often requiring a demo
-Maintains up-to-date comprehensive knowledge of Dell and industry products relative to the role
-Must have a voracious ability to learn new technologies
Preferences
-Knowledge of Windows Operating System Deployment (OSD)
-Experience in evaluating and advising customers on building / validate driver packages for laptops/Desktops
-Development of OSD packages required to support imaging of Windows 7 32/64 bit and Windows 10 64 bit operating systems in both SCCM 2012 and 2016
-Understanding of the Windows 10 operating systems, including ability to diagnose, troubleshoot and resolve driver and configuration issues
-An understanding of OSD Task Sequencing, knowledge of MDT and the ability to update and capture WIMs and build boot media
-Qualified candidates should have knowledge in SCCM 2012/2016
-Windows Platforms, Exchange, SMS, MOM, Virtual Server, Sharepoint
- Citrix XenApp and Xendesktop experience (CCEA a plus), VMware View experience (VCP a plus), Microsoft Server OS 2012/2016
Company Description
With more than 100,000 team members globally, we promote an environment that is rooted in the entrepreneurial spirit in which the company was founded. Dell's team members are committed to serving our communities, regularly volunteering for over 1,500 non-profit organizations. The company has also received many accolades from employer of choice to energy conservation. Our team members follow an open approach to technology innovation and believe that technology is essential for human success.
Why work with us?
-Life at Dell means collaborating with dedicated professionals with a passion for technology
-When we see something that could be improved, we get to work inventing the solution
-Our people demonstrate our winning culture through positive and meaningful relationships
-We invest in our people and offer a series of programs that enables them to pursue a career that fulfills their potential
-Our team members' health and wellness is our priority as well as rewarding them for their hard work
Dell is an equal opportunity employer. All qualified applicants will receive consideration for employment without regard to race, color, religion, sex (including pregnancy), sexual orientation, gender identity and/or expression, national origin, protected veteran status, disability, genetics, or citizenship status (when otherwise legally authorized to work) and will not be discriminated against on the basis of such characteristics or any other status protected by the laws or regulations in the locations where we operate. Dell encourages applicants of all ages.
Dell is committed to the principle of equal employment opportunity for all employees and to providing employees with a work environment free of discrimination and harassment. All employment decisions at Dell are based on business needs, job requirements and individual qualifications, without regard to race, color, religion or belief, national, social or ethnic origin, sex (including pregnancy), age, physical, mental or sensory disability, HIV Status, sexual orientation, gender identity and/or expression, marital, civil union or domestic partnership status, past or present military service, family medical history or genetic information, family or parental status, or any other status protected by the laws or regulations in the locations where we operate. Dell will not tolerate discrimination or harassment based on any of these characteristics. Learn more about Diversity and Inclusion at Dell here .