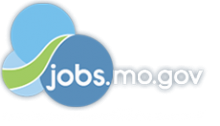 Job Information
Rose International INC

Lead RPG Developer

in

Maryland Heights

,

United States
Client Position Title: Lead RPG Developer
Position Number: 323839
Location: Maryland Heights, MO 63043
Desired Skill Set:
Agile, DevOps, iSeries (AS/400), Microservices, RPG, SQL, Stored Procedures, Triggers
Position Description:
C2C is not available
Only U.S. Citizens and those authorized to work in the U.S. can be considered as W2 candidates.
Position: Lead RPG Developer (771785)
Duration: 30-Sep-2019 - 30-Apr-2020
Shift: Monday-Friday 8:00am-5:00pm
Education Level: Bachelor''s Degree (Required)
Location: Maryland Heights MO 63043
Job Description Summary:
This position services as an expert technical and industry resource to management, clients and development staff in new uses of information technology in all phases of major system and subsystem development. Provides consultation on internal and industry IT technical and business domain process capabilities including leadership in the identification and recommendation of new IT opportunities and business operations as it relates to application development. Formulates, contributes to, and directs task identification, work effort estimates, and work schedules for research, prototype, and proof-of-concept IT activities. Directs and participates in all aspects of development tasks including data management, application architecture and business architecture. Provides guidance to staff on complex assignments and mentors on new technologies.
Essential functions:
· Works with to break down a complex system into smaller components and coach/lead a team of software engineers to design and develop these components.
· Functions as primary practitioner coach on the team to grow the capabilities of other engineers on the team.
· Integrates systems to databases and other applications using middleware such as SnapLogic, REST based services, etc.
· Understands the relationship between applications and infrastructure.
· Acts as a leader in the developer community within Magellan and performs demo, knowledge sharing sessions.
· Writes technical blogs and be active in Open Source Community.
Agile, DevOPS and Cloud
· Acts as expert for automated testing strategies, including TDD and ATDD.
· Works on Agile software development projects.
· Understands advanced concepts of Containers, Micro-Services, Continuous Integration
· Develops highly scalable applications in AWS cloud using tools like Cloud Formation Templates, EC2, SWF, ELB, Lambda, S3, RDS/Dynamo DB and others.
· Identifies track key metrics produced by the application.
· Performs load and performance testing on the applications and have advanced troubleshooting ability to tune the application to scale.
Requirements:
· Looking for a Lead RPG Developer with atleast 5-7 years of experience on AS/400 in I-Series
· Strong SQL Experience
· Stored procedure, triggers etc
· This is a contract-to-hire position
· NO remote option available
#CBRose#
Send me a reminder to complete this application
Rose International is an Equal Opportunity Employer. All qualified applicants will receive consideration for employment without regard to race, color, religion, age, sex, sexual orientation, gender (expression or identity), national origin, arrest and conviction records, disability, veteran status or any other characteristic protected by law. Positions located in San Francisco and Los Angeles, California will be administered in accordance with their respective Fair Chance Ordinances.
Rose International has an official agreement (ID #132522), effective June 30, 2008, with the U.S. Department of Homeland Security, U.S. Citizenship and Immigration Services, Employment Verification Program (E-Verify).
(Posting required by OCGA 13/10-91.)