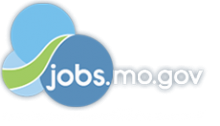 Levi, Ray & Shoup, Inc.

Scrum Master

in

Maryland Heights

,

Missouri
Looking for more than just another assignment? We're looking for you! This isn't just another assignment, but a real opportunity and a challenge for the right person. LRS Consulting Services is seeking a Scrum Master for a long-term contract opportunity (plus the right to hire) with our client in St. Louis, MO!
LRS Consulting Services has been delivering the highest quality consultants to our clients since 1979. We've built a solid reputation for dealing with our clients and our consultants with honesty, integrity, and respect. We work hard every day to maintain that reputation, and we're very interested in candidates who can help us. If you're that candidate, this opportunity is made for you!
The Scrum Master will:
Serve as an SM for multiple teams of appropriate Scrum team size.

Guide the team and organization on how to use Agile/Scrum practices and values.

Guide the team on self-organizing and fully realize the potential of Agile/Scrum frameworks.

Assess the Scrum Maturity of the team and organization and coach the team to higher levels of maturity, at a pace that is sustainable and comfortable for the team and organization.

Remove impediments or guide the team to remove impediments by finding the right point of contact.

Facilitate discussion, decision making, and conflict resolution.

Assist with internal and external communication, improving transparency, and communicating status'.

Support and educate the Product Owner, especially with respect to grooming and maintaining the product backlog.

Provide all support to the team and lead by example.
Requirements:
First level Scrum Master Certification (CSM, PSM I)

At least 1 year of experience in a Scrum Master role in a software development environment

Good skills and knowledge of servant leadership, facilitation, situational awareness, conflict resolution, continual improvement, empowerment, and increasing transparency

Strong candidates will have knowledge of Agile Tools utilized from story to design task and release, such as Jira, Pivotal Tracker, etc.

Strong candidates will have a second level Scrum Master certification (CSP, PSM II)

Strong candidates will have knowledge of other Agile approaches: XP, Kanban, Crystal, FDD, etc.

Strong candidates will have knowledge of and/or experience with widely successful Agile techniques: User Stories, ATDD, TDD, Continuous Integration, Continuous Testing, Pairing, Automated Testing, and Agile Games

Strong candidates will have previous experience as a team lead

Strong candidates will have a technical understanding of Networks and Cable Operations

Candidate must be able to effectively communicate in English (written & verbal)

Candidate must have permanent authorization to work in the USA for any employer
LRS is an equal opportunity employer. Applicants for employment will receive consideration without unlawful discrimination based on race, color, religion, creed, national origin, sex, age, disability, marital status, gender identity, domestic partner status, sexual orientation, genetic information, citizenship status or protected veteran status.