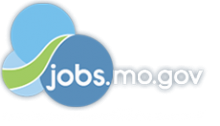 Job Information
Onshore Outsourcing

IT Support Agent-Bilingual

in

Macon

,

Missouri
Job Summary:
The IT Support Agent is responsible for:
Provide High-Quality customer service to the client, accurately and promptly respond to requests and issues.

Work may include assistance with access requests, financial processing, work order management, project management, and related software.

The role requires detailed, in-depth knowledge of client applications including use of software or infrastructure components.
Essential Job Functions:
Troubleshoot moderate to complex issues and requests as they relate to client technologies. Troubleshoot the problem cause, not just the symptoms, act to prevent problems from recurring.

Resolve issues in the prescribed time limits. If unable to resolve escalate to appropriate level 2 representative and follow standard operating procedure as agreed upon with the client regarding ticket ownership.

Accurately log, categorize and prioritize all incidents or service requests. Provide first line investigation and diagnosis of incidents and requests.
Other Job Functions:
Participate in required training for both technical and interpersonal skills.

Participate in efforts to continuously improve Level 1 performance in the areas of issue resolution efficiency, data accuracy, escalation accuracy, response times, and customer satisfaction.

Contribute to and maintain knowledge base by documenting known errors, workarounds, procedures, and application specific information.

Provide coverage for all modes of communication to include telephone, chat, e-mail or other methods as necessary.

Report status, issues, and timelines to management for critical issues being worked.
Minimum Skills & Experience Requirements:
High School Diploma is required

Fluent in both English and Spanish

Ability to work with different backgrounds and cultures

Ability to provide excellent customer service to both English and Spanish speaking customers

Good verbal and written communication skills, with ability to build and maintain customer, employee, and peer rapport.

Familiar with Microsoft Office, and intermediate working knowledge of the Windows Operating System, including but not limited to Windows 10
Preferred Skills & Experience
1-year experience on a Service Desk or Call Center

Experience in desktop hardware, typical software applications, operating systems (PC/Mac/Mobile), and network connectivity

High standards of personal integrity

Open to new ideas ? Builds partnerships for knowledge sharing
Physical Factors:
Must possess the mobility to work in an office environment, and to sit or stand for long periods of time with or without accommodation

Must be able to maintain audio-visual discrimination and perception needed for making observations, communicating with others, reading, writing and operating office equipment

Must be able to use a telephone for verbal communication

Must be able to communicate using written means
Working Conditions:
Worker is subject to irregular working hours as necessary to facilitate job duties to include work any shift in a 24-hour period to meet client Statement of Work commitments.

Work is generally performed in a normal office environment.

Tasks may involve extended periods of time at a workstation.

Some travel may be required.
This job description is not designed to be all inclusive or contain a comprehensive listing of activities, duties or responsibilities. Additional responsibilities may arise as necessary or as designated by management.