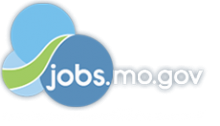 Job Information
Jackson County Missouri

Probationary Communications Specialist

in

Lee's Summit

,

Missouri
Job Duties
Responsible for dispatching calls occurring in the unincorporated portion of the County.
Answers emergency and non-emergency phone calls; utilizes the Regional Justice Information System, Missouri Uniform Law Enforcement System, Information Technology Incorporated, and National Crime Information Center computer systems to record activities, enter, cancel, update, and retrieve information on wanted or missing persons, stolen property, motor vehicle information, and other pertinent information.
Operates a department-owned Computer Assisted Dispatch to record the location and particulars of calls for service and track the location of deputies and officers.
Provides support for other law enforcement agencies, accepts bonds for persons arrested for active warrants and traffic violations, and monitors courthouse security and fire alarms.
Minimum Qualifications
Must have a high school diploma/GED
Skill in reading and interpreting maps, recalling information, and enunciating clearly; previous experience in handling emergency or crisis situations, operating two-way radio equipment, and entering and accessing data in computer terminals is preferred.
Must successfully complete a mandated 40-hour basic Communications Specialist course then must maintain POST certification by obtaining a minimum 16-hours of Continuing Education Units during a two-year period; they also must attend and pass REJIS Inquiry/Entry and/or MULES training every two years.
Must participate in and pass a 16-week in-service training program prior to being released to work a regular shift
Must submit to/pass pre-employment drug screen/background check.
Must Pass Dispatcher exam. BARGAINING UNIT POSITION
Department: Sheriff
Grade: 140
Salary: $15.19/hour