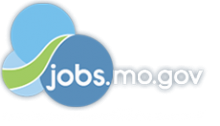 Job Information
NANA

Deputy Program Manager (Active Secret Clearance Required)

in

Lees Summit

,

Missouri
Deputy Program Manager (Active Secret Clearance Required)
Description
Lockwood Hills, LLC an Akima Company , provides critical mission support services for federal civilian and military operations. With four areas of proven expertise, Lockwood Hills can conquer the operational challenges of any federal mission from remote installations stateside to secure locations overseas. Our work includes safeguarding vital installations and personnel, maintaining and modifying aircraft, keeping operations on track with integrated logistics, and driving business with records management and administrative support services. Our personnel enjoy competitive benefits packages and challenging roles in work environments committed to safety, diversity and opportunity for career growth. As an Alaska Native Corporation (ANC), 100% of our company's profits go back to our 14,300 Iñupiat shareholders that have resided near and above the Arctic Circle for more than 10,000 years. Our business helps support their way of life and contributes to the survival of a culture that has thrived in a challenging environment.
Job Duties:
The Deputy Program Manager (DPM) will be responsible for oversight of contract operations across the NBC facilities
The Deputy Program Manager ( DPM) is responsible for all duties in the absence of the PM and shall have the responsibility to make decision as the PM in the PM's absence.
The DPM is responsible for meeting deadlines and coordinating the planning and implementation of project activities.
The DPM will address operational concerns and issues, monitoring overall customer satisfaction, developing and implementing operations procedures and policies, analyzing training needs and requirements, demonstrating good decision-making skills, demonstrating detail-oriented abilities, and successfully responding to high-pressure situations.
The DPM will plan, manage, and coordinate the agility of multiple staff members over a sustained period of time.
The DPM shall inform the Government customer of significant issues, and be able to respond and take corrective action to issues brought by the government's Program Manager or COR.
The DPM shall be ultimately accountable for all work performed in accordance with contractual requirements, performance requirements, PRs, and customer feedback forms.
Qualifications
Minimum Qualifications:
Minimum of five years of comprehensive project management experience and at least three years of comprehensive project management experience must be in the Government contracts environment.
The DPM shall possess/maintain an active SECRET security clearance.
In addition, a Bachelor's degree or a Project Management Professional (PMP) certification.
The duties and responsibilities listed in this job description generally cover the nature and level of work being performed by individuals assigned to this position. This is not intended to be a complete list of all duties, responsibilities, and skills required. Subject to the terms of an applicable collective bargaining agreement, the company management reserves the right to modify, add, or remove duties and to assign other duties as may be necessary. We wish to thank all applicants for their interest and effort in applying for the position; however, only candidates selected for interviews will be contacted.
We are an equal opportunity employer. All applicants will receive consideration for employment, without regard to race, color, religion, creed, national origin, gender or gender-identity, age, marital status, sexual orientation, veteran status, disability, pregnancy or parental status, or any other basis prohibited by law.
We are committed to Equal Employment Opportunity and providing reasonable accommodations to applicants with physical and/or mental disabilities. If you have a physical and/or mental disability and are interested in applying for employment and need special accommodations to use our website to apply for a position please contact, Recruiting Services at job-assist@akima.com or 571-353-7053. Reasonable accommodation requests are considered on a case-by-case basis.
The dedicated email and telephonic options above are reserved only for individuals with disabilities needing accessibility assistance to apply to an open position using our website.
Please do not use the dedicated email or phone number above to inquire on the status of your job application.
In order for our company to stay compliant with government regulations, please apply on line. Please DO NOT email resumes or call in lieu of applying online unless you have a physical and/or mental disability and need assistance with the online application.
Job: Program & Project Management
Primary Location: US-MO-Lees Summit
Shift: Day Job
Req ID: LOC00676