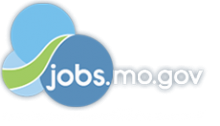 Job Information
SS&C Technologies

UNIX Technical Lead

in

Kansas City

,

Missouri
The speed of technology. The influx of data. Shifting regulations. Increased customer expectations.
That's where you'll find SS&C, helping clients find opportunity in ever-changing and complex customer, business, and regulatory requirements. Mastering complexity is a constantly changing and evolving challenge – one that only a few people can embrace and thrive upon.
If you see your opportunity in complexity , then we are the right fit for you.
Job Description:
Job Description
SS&C is seeking a Senior level engineer to be the technical lead for the UNIX domain. This person will consult, implement and support anything related to UNIX servers consisting primarily of CentOS cloud VMs, but there is also RHEL, AIX, Solaris and some HP servers. Candidates must be well-versed across domains such as Network, Database, VMWare, etc.
Key Requirements:
UNIX Engineer - You must be a strong Unix engineer with experience in system administration in an open systems environment. Use automation and configuration management to drive efficiency and standardization.
Technical Lead - This role will provide technical solutions, advanced administration, troubleshooting and operational excellence in a complex Unix environment comprised mostly of virtual Servers.
You must have the ability to jump into any problem and troubleshoot beginning to end, regardless of what the issue is. You'll seek to automate wherever possible to improve efficiency and support Infrastructure as a Service, promote best practices, manage and maintain a complex Open Systems environment.
Qualifications:
Extensive experience in open systems server hardware and software installation, configuration, troubleshooting, problem resolution and root cause analysis.

Great understanding of system log analysis, tcpdump, network traces and Wireshark review, etc.

Proficient experience with Unix scripting and automation with tools like Python, Ansible and Salt.

Ability to quickly comprehend the functions and capabilities of new technologies.

Have a decent understanding of other domains such as network, storage, middleware, etc.

Knowledge of ITIL best practices (Incident, change, and problem management).

Strong expertise with production and application support in mixed environments.

In-depth knowledge of standard methodologies around Unix/VMware/Storage/Backup.

Familiar with system monitoring and telemetry. Ability to validate the integrity and availability of all hardware, server resources, systems, and key processes, including reviewing system and application logs, and monitoring capacities.
Responsibilities:
Provide technical guidance and mentorship to a global Unix team while maintaining Technology, Security and Control Standards.

Seek out continual improvements with current automation for long term support.

Build new Salt States as needs and requirements are presented.

Utilize GitLab for version control and storage of scripts/code and documentation.

Ability to analyze, determine root cause and resolve extensive range of complicated problems.

Follow-up and coordinate changes involving hardware, software, networking and applications.

Provision, configure and monitor servers via Foreman. Publish and promote content views.

Work with other systems engineers to define solutions that will best satisfy the business need.

Configure and support Foreman for Package management of Unix Systems.

Determine solutions for recurring and/or complex issues.

Work on new environment deployments, datacenter server consolidation, site decommission which includes server migration and virtualization of current environment.
Location:
Kansas City Missouri
SS&C is an equal opportunity employer and values a diverse and inclusive workplace. All qualified candidates will receive consideration for employment without regard to age, race, color, religion, genetic information, sex, sexual orientation, gender identity, national origin, disability status, protected veteran status, or any other characteristic protected by law. For more information about Equal Opportunity in the Workplace please click here (http://www.eeoc.gov/employers/upload/eeoc_self_print_poster.pdf) and here (https://www.eeoc.gov/employers/upload/eeoc_gina_supplement.pdf) . SS&C is committed to working with and providing reasonable accommodation to job applicants with disabilities. If you are a qualified individual with a disability and need an accommodation or accessibility assistance to complete the online application, please contact us at PeopleCenter@dstsystems.com for assistance.
SS&C is a global provider of investment and financial services and software for the financial services and healthcare industries. Named to Fortune 1000 list as top U.S. company based on revenue, SS&C is headquartered in Windsor, Connecticut and has 20,000+ employees in over 90 offices in 35 countries. Some 18,000 financial services and healthcare organizations, from the world's largest institutions to local firms, manage and account for their investments using SS&C's products and services.