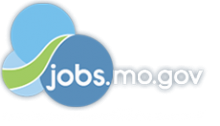 Job Information
H&R Block

Support Specialist-Tech-S

in

KANSAS CITY

,

Missouri
380161BR
Title:
Support Specialist-Tech-S
What you'll do... :
Function as a single point of contact for all technical support for internal and/or external customers across entire enterprise. Serve as liaison between customers, Technology Services functional areas, management, support groups, and the business units. Utilize software solutions, knowledge base, personal knowledge, and computer systems to resolve and track user incidents.
Responsible for end-to-end resolution and ownership of customer request's or concerns. Closely monitoring requests, communicate with the customer, and deliver solutions to requests with a sense of urgency.
Provide technical support by communicating via phone, email, and chat with internal and external customers requiring assistance or information. Interpret customers' needs and utilize software solutions and personal knowledge and troubleshooting skills to identify possible resolutions.

May remote control desktops in order to resolve technical issues

Follow established procedures to handle inquiries and resolve concerns to ensure customer satisfaction.

Handle customer communications using incident handling, escalation, quality measurement procedures, and work instructions.

Use software solutions and computer systems to accurately document and track customer contacts.

Adapt to changes in user demands, work environment, and changes to processes or requirements.

Maintain a technical working knowledge of product or products supported by the department.

Perform other duties as assigned.
Job ID:
380161BR
Address1:
ONE H&R BLOCK WAY
City:
KANSAS CITY
State:
Missouri
About H&R Block... :
We're here to live our purpose—to provide help and inspire confidence in our clients and communities everywhere. We take our work personally, because we know what it represents: Families and homes. Livelihoods and lives.
We've been true to that purpose since brothers Henry and Richard Bloch founded our company in 1955. Since then, we've grown to approximately 12,000 tax offices throughout the United States and around the world. When you join our team, you'll add to the momentum of a forward-thinking company—one that defined an industry and is now leading its transformation.
Employee Type:
Seasonal - Corporate
It would be even better if you also had... :
One year technical support experience or the equivalent through a combination of education and related work experience.

Experience in supporting Microsoft operating systems, networking connectivity, computer peripheral equipment, software applications and remote control.

Ability to communicate clearly and calmly on the telephone, email, and chat and to use effective customer service techniques with associates who may be under stress.

Effectively demonstrate oral, written, and interpersonal communication skills. Ability to interact with all levels of associates.

Training or Certifications in a technical capacity
What you'll bring to the team... :
1 year technical support experience or the equivalent through a combination of education and related work experience.

Some experience in supporting Microsoft operating systems, networking connectivity, computer peripheral equipment, software applications and remote control.

Ability to communicate clearly and calmly on the telephone, email and chat and to use effective customer service techniques with associates who may be under stress.

Effectively demonstrate oral, written, and interpersonal communication skills. Ability to interact with all levels of internal and external customers.

In a Training or Certification program for technical support or recent computer technology related certification is preferred.

Previous customer service experience or the equivalent through education and training is preferred.

High school diploma or equivalent
Posting Title:
Support Specialist-Tech-S
Sponsored Job:
#hrbjob
Job Family:
Engineering & Ops