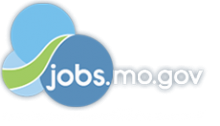 Job Information
The Salvation Army - Metro Division

SSVF Continuous Quality Improvement Coordinator

in

Kansas City

,

Missouri
Overview
The Salvation Army Mission:
The Salvation Army, an international movement, is an evangelical part of the universal Christian church. Its message is based on the Bible. Its ministry is motivated by the love of God. Its mission is to preach the gospel of Jesus Christ and to meet human needs in His name without discrimination.
Job Objective:
Provide continuous quality improvement (CQI) compliance monitoring and coordination in SSVF Program operations and service delivery throughout the Kansas and Western Missouri Division. Includes CQI monitoring of all applicable compliance standards dictated by the Department of Veterans Affairs (VA), Commission on Accreditation of Rehabilitation Facilities (CARF), SSVF grant, and The Salvation Army. Recommend corrective actions to the SSVF leadership and management teams.
Responsibilities
Essential Functions:
Continuous Quality Improvement (CQI):Coordinate monitoring of CQI compliance monitoring related to program service delivery for compliance with all applicable standards, including but not limited to 38 CFR Part 62, grant agreement(s), SSVF Program Guide, FOFA, Housing First, Commission on Accreditation of Rehabilitation Facilities (CARF), and The Salvation Army. Perform compliance testing of all aspects of service delivery requirements including case records, HMIS data, policies and procedures, program objectives, program plans, quality measures, and outcomes. submit recommended corrective actions to the Program Director, leadership, and management teams.

Service Delivery Compliance Monitoring: Ensure that all program forms, checklists, and protocols comply with current applicable standards and processes. Conduct case file testing on 25% of enrollments and exits to ensure compliance and in consultation with Program Director determine action plans for any compliance issues/patterns identified.

HMIS/Data Collection Compliance Monitoring: Ensure that all HMIS data entry complies with all applicable standards. Conduct testing of 25% of enrollments and exits at specific intervals to ensure accuracy, timeliness, and compliance. In consultation with Program Director determine action plans for compliance issues/patterns identified. Assist Program Director in any end of month repository reporting data error identification and correction.

Temporary Financial Assistance (TFA) Compliance Monitoring:Monthly monitoring and grant compliance testing of TFA utilization.

Program Evaluation: Participate in program compliance and CQI monitoring for CARF accreditation process reviews, including self-surveys and policy and procedure reviews. As a part of the management team, prepare for and assist with additional applicable monitoring, reviews, and reporting, including VA FOFA and Salvation Army Program Evaluations.

Risk Management:CQI monitoring of required Strategic Plan, Accessibility Plan, Technology Plan, Cultural Diversity Plan, Emergency Response Plan, Outreach Plan, Landlord Engagement Plan, and Personnel Training Plan, to ensure compliance with all standards and action planning items. In consultation with Program Director, establish and maintain protocols to execute plans.

Orientation & Training: In consultation with management team, recommend, and assist with orientation and onboarding of new staff in identified policies, procedures, and CQI protocols. When compliance training is indicated for staff, work in consultation with SSVF Program Director to develop training for conformance with compliance standards.

Program Monitoring and Reporting:In collaboration with the Program Director and leadership team, develop and implement processes formonthly program evaluation and participant/stakeholder feedback review.
Key Performance Indicators:
Communication:Verbal and written communication is clear and professional and listens effectively to others.

Works Efficiently:Understands and performs job roles, functions, tasks, and responsibilities. Work is focused on program goals and accomplishes assignments.

Service Orientation:Provides appropriate monitoring of service delivery to ensure delivery of quality services and work collaboratively with co-workers.

Team Work:Builds good working relationships with others and is cooperative and respectful.

Flexibility/Adaptability:Accepts change in a positive manner, effectively adapts to changing needs of program.

Financial Impact:Values, guards and uses efficiently, the assets, and resources of The Salvation Army including grant funded assets and resources.

Initiative:Self-starter and responds appropriately and quickly.

Self-Development: Seeks new opportunities to learn and grow in the performance of job duties and in the development of additional CQI management competencies.

Technology Proficiency/Change:Learns and adapts to new procedures, policies, and technologies. Develop any needed competencies in use of database and reporting software.

Innovation/Creativity:Generates ideas and offers solutions.

Attendance/Timeliness:Good attendance, punctuality, prioritizes tasks, and responds promptly.

Supervision:May provide supervision of appropriate student interns with approval. No direct supervision assignments or direct reports however must provide motivational coordination and management on CQI processes, and must provide clear direction to staff, student interns, and volunteers as applicable.
Qualifications
Minimum Qualifications:
Education: Bachelor's degree with relevant experience required as noted below; MA, MSW, or MPA preferred.
Experience: A combination of direct service, service coordination, supervision, CQI/QA, leading teams,
program development, program management, and/or SSVF experience. BA degree requires 2-3 years of relevant experience in a team lead position; MA/MSW degree requires 1-2 years of relevant experience in management or supervision of direct services.
Certifications/Licenses: None required but LMSW preferred for supervision of student interns.
Skills/Abilities/Competencies:
Collaborative Management Skills & Competencies:Critical thinking, assessment, solution building, and an ability to engage others in collaborative relationships. Motivational delegation of projects, deadlines, and tasks with a team orientation to meet goals.

Planning Skills & Competencies:Organize/implement plans, develop policies/procedures, standardize operations, and manage multiple projects and deadlines simultaneously, delegation, establishes and meets goals, detail orientation, and develop strategies for CQI.

Communication Skills & Competencies:Professional written and verbal communication skills in Standard English, concisely articulate information for application, presentation and public speaking.

Cultural Competency Skills & Competencies:Adaptable in culturally diverse environments, respect for cultural differences, and comfort level working with "military" and "veteran" cultures.

Community Practice Skills & Competencies:Engage with others, form collaborative alliances, influence, motivate, manage change, and address barriers. Assess community needs, plan interventions, and participate in community collaborations applying research-based practices.

Financial Planning, Management Skills & Competencies: Budget forecasting, analysis of income, expenses, prior year actuals and variances, in establishing annual budgets. Create and maintain a detailed budget planning tool with anticipated expenses.

Leadership, Systems Thinking Skills & Competencies: Effective collaboration and coordination skills modeling ethical standards. Adaptability to changing conditions and requirements. Discretion in confidential information flow. Ability to interpret standards and guidelines and communicate requirements to others. Conflict resolution and mediation skills.

Office Equipment Operation: Ability to operate standard office equipment including telephone, personal computer, copier, fax machine, and document scanning equipment
Supervisory Responsibility: No direct supervisory duties except possible supervision of assigned student interns. This position will not make disciplinary decisions and will not formally evaluate performance of other employees. However, this position does have authority to check the effectiveness and accuracy of the work of other employees and report problems with compliance in performance to supervisors and managers as a part of CQI coordination duties.
Safe from Harm Level:Basic
Blood-borne Pathogen Level: 2
Physical Requirements: Include sitting, walking, standing, bending, squatting, climbing, kneeling, and twisting; grasping, pushing, pulling objects; reaching overhead; lifting up to 25 lbs. Reasonable accommodation may be made to enable individuals to perform the essential functions of this job.
Travel:Ability to travel 30-40% of the time. Some travel can be accomplished in one day; however, some travel will require overnight travel stays due to distance or training requirements.
Driving:Must possess a valid driver's license from the state in which you reside. Must be approved through The Salvation Army Fleet Safety Program to drive either a Salvation Army or personal vehicle on Salvation Army business.
Working Conditions:
Work is performed in a typical office environment; may require some weekend and evening work.
All employees recognize that The Salvation Army is a church and agree that they will do nothing as an employee of The Salvation Army to undermine its religious mission.
Job LocationsUS-MO-Kansas City
Job ID2021-17190
of Openings1
CategoryAdministrative
TypeRegular Full-Time