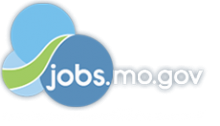 Job Information
Levi, Ray & Shoup, Inc.

Sr Systems Engineer

in

Kansas City

,

Missouri
Who We Are (http://www.lrs.com/)
History

Company Overview (http://www.lrs.com/Who-We-Are/Company-Overview)

Leadership

A Message from Our CEO (http://www.lrs.com/Who-We-Are/A-Message-from-Our-CEO)

What We Believe

Our Mission (http://www.lrs.com/What-We-Believe/Our-Mission)

LRS Philosophy & Values

Community Involvement (http://www.lrs.com/What-We-Believe/Community-Involvement)

Wilkerson

Divisions (http://www.lrs.com/Divisions)

Careers

Our Culture (http://www.lrs.com/Careers/Our-Culture)

Diversity

Benefits (http://www.lrs.com/Careers/Benefits)

Offices

LRS Offices (http://www.lrs.com/Offices/LRS-Offices)

LRS Distributors

Contact (http://www.lrs.com/Contact)
Employee LoginFile Transfer (javascript();)
Filters
Careers
Added Mar 08, 2021 Sr Systems Engineer (22268) Kansas City, MO | Temp to Perm Apply (https://evoportalus.tracker-rms.com/LRS/apply?jobcode=22268)
Job Description
LRS Consulting Services is seeking a Senior Systems Engineer or our client in Overland Park, KS. This is a 3-month contract to hire opportunity. If you're that person, if you have the Systems Engineering expertise that we need, submit your resume now!
LRS Consulting Services has been delivering IT excellence for over three decades. Our reputation for quality, flexibility, and strong relationships with our clients keeps them turning to us to meet their IT consulting needs. Our contacts combined with your technical expertise equals career possibilities for you. So let's get to work!
Responsibilities
• Provide advanced technical support for each client's server-based systems, communication systems, virtualization and storage environments and their network, including configuration, performance and security.
• Work with internal technical team to monitor and respond to events to ensure system uptime and stability.
• Ensure change control and other procedures are followed. Confirm that configuration documentation is completed when systems are deployed or modified.
• Engage and manage vendor escalations.
• Be a catalyst of positive change and an advocate for improving I.T. value to the client's business.
• Provide technical leadership and mentorship to team members to dramatically increase efficiency, I.T. maturity and to eliminate recurring issues.
• Perform project assessments, scoping and cost estimates and work in a technical pre-sales capacity as needed.
Requirements
At least 7 years of experience as an Systems Engineer
At least 3 years of experience with O365
At least 3 years of experience Virtualization (Preferably VMWare)
At least 2 years of experience with Cloud Administration. (Azure or AWS)
At least 3 years of experience with AD
Colorado Residents will not be considered for this role
LRS is an equal opportunity employer. Applicants for employment will receive consideration without unlawful discrimination based on race, color, religion, creed, national origin, sex, age, disability, marital status, gender identity, domestic partner status, sexual orientation, genetic information, citizenship status or protected veteran status.
#LI-LC1