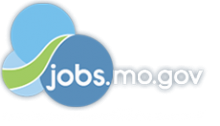 Job Information
SS&C Technologies

Sr. Software Engineer

in

Kansas City

,

Missouri
The speed of technology. The influx of data. Shifting regulations. Increased customer expectations.
That's where you'll find SS&C, helping clients find opportunity in ever-changing and complex customer, business, and regulatory requirements. Mastering complexity is a constantly changing and evolving challenge – one that only a few people can embrace and thrive upon.
If you see your opportunity in complexity , then we are the right fit for you.
Job Description:
DST Pharmacy Solutions, Inc. is seeking a Sr. Software Engineer to analyze, design, program, and modify software enhancements and/or new products used in local, networked, cloud-based or Internet-related computer programs; Write codes for commercial and end-user applications, such as materials management, financial management, mobile apps or desktop applications products; Use current programming languages and technologies, leveraging BDD (Behavior Drive Development)/TDD (Test Driven Development) methodologies; Write code, completes programming, and performs testing and debugging of applications; Prepare documentation and procedures for installation and maintenance; Partner with users to define system requirements and/or necessary modifications by adhering to Software Engineering and Information Security Controls and align with enterprise architectural strategies; Resolve existing software defects and ensures maintenance of architectural diagrams; Lead projects with moderate scope, risks, and resource requirements; and develop and manage operational initiatives to deliver tactical results.
Bachelor's or foreign equivalent degree in Computer Science or Computer Information Systems followed by 5 years of progressive experience in the job offered or 5 years of progressive experience using COBOL, JCL, DB2, CICS, ESP, File Manager, and SQL. Experience therein to include 3 years with Pharmacy Health Care industry, as well as 1 year of experience with Business intelligence Reporting from Data Warehouse using WEBFOCUS or similar technology.
Location:
Kansas City Missouri
SS&C is an equal opportunity employer and values a diverse and inclusive workplace. All qualified candidates will receive consideration for employment without regard to age, race, color, religion, genetic information, sex, sexual orientation, gender identity, national origin, disability status, protected veteran status, or any other characteristic protected by law. For more information about Equal Opportunity in the Workplace please click here (http://www.eeoc.gov/employers/upload/eeoc_self_print_poster.pdf) and here (https://www.eeoc.gov/employers/upload/eeoc_gina_supplement.pdf) . SS&C is committed to working with and providing reasonable accommodation to job applicants with disabilities. If you are a qualified individual with a disability and need an accommodation or accessibility assistance to complete the online application, please contact us at PeopleCenter@dstsystems.com for assistance.
SS&C is a global provider of investment and financial services and software for the financial services and healthcare industries. Named to Fortune 1000 list as top U.S. company based on revenue, SS&C is headquartered in Windsor, Connecticut and has 20,000+ employees in over 90 offices in 35 countries. Some 18,000 financial services and healthcare organizations, from the world's largest institutions to local firms, manage and account for their investments using SS&C's products and services.