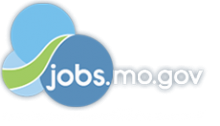 Job Information
Randstad

Sr. Network Architect

in

kansas city

,

Missouri
Sr. Network Architect
job details:
location:Kansas City, MO (remote)

salary:$110 per hour

date posted:Tuesday, May 4, 2021

job type:Contract

industry:Professional, Scientific, and Technical Services

reference:838342
job description
Sr. Network Architect
job summary:
Randstad is looking for a product agnostic Sr. Network Architect consultant for a large legal client in Kansas City. This candidate will have extensive experience with UCaaS and/or WAN Redesigns. This project will be completely remote with flexible scheduling. This will be a 3 month contract with potential to extend.
location: Kansas City, Missouri
job type: Contract
work hours: 8am to 4pm
education: Bachelors
responsibilities:
As a key member of the Enterprise Architect team, the Network Architect works with business stakeholders, IT Teams, and the PMO to architect holistic networking solutions for the firm. The Network Architect also creates and documents the infrastructure for the firm and evaluates hardware and software, recommending solutions to meet firm needs. These solutions encompass: wired and wireless LAN, traditional and modern WAN technologies, voice, video, datacenter networking, load-balancing, cloud networking, and other related technologies.
PRIMARY ARCHITECT FUNCTIONS:
Analyzes business requirements to develop technical network solutions and their framework.
Performs network modeling, analysis, and planning; provides designs for network changes to optimize the network.
Recommends improvements to equipment (routers, switches, network devices, etc.) to leadership team.
Evaluates technologies and vendors to find solutions that meet business needs while considering cost benefit analysis.
Develops test plans, implementation plans, project timelines and costs for various projects.
Provides escalation support for issues addressed by the Lead Network Engineer or IT managers.
Maintains applicable written procedures and documentation.
NETWORK TROUBLESHOOTING AND SUPPORT FUNCTIONS (as needed):
Upgrades network hardware and software components as required.
Performs escalated network troubleshooting to isolate and diagnose common network problems.
Provides back-up support for systems (compute/storage) teams.
Leads network engineers in configuring, implementing, troubleshooting and optimizing network solutions; guides junior level engineers in the familiarization with network design and configuration.
Designs and reviews data center, closet and floor diagrams. Determines cabling, power, UPS, and rack space requirements for new office builds and remodels. Works with vendors to architect telecom circuits.
Coordinates third-party vendor maintenance for servers and networking equipment; troubleshoots problems with users and other Network Engineers.
Leads network hardware and software installations and upgrades;
Ensures that all assigned systems operate at peak efficiency and have the highest level of security intrusion prevention.
Coordinates scheduling of maintenance activities with supervisor and other management.
OTHER RESPONSIBILITIES:
Provides after-hours support by being on call 24 hours a day periodically.
While on-call remains in a position to respond to calls, receive help calls, and to answer them quickly, thoroughly, and professionally.
Works, occasionally, at different shifts outside of stated regular office hours.
May have to travel to firm office and/or trial site locations including international destinations (up to 10% travel.)
Attends training sessions about skill development; travels to these sessions as required.
Assists supervisor with the training and mentoring of network engineers.
qualifications:
Experience level: Experienced

Minimum 10 years of experience

Education: Bachelors (required)
skills:
PALO ALTO (10 years of experience is required)

UCaaS (10 years of experience is required)

WAN (10 years of experience is required)
Equal Opportunity Employer: Race, Color, Religion, Sex, Sexual Orientation, Gender Identity, National Origin, Age, Genetic Information, Disability, Protected Veteran Status, or any other legally protected group status.