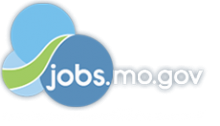 Job Information
Honeywell

Sr Cyber Security Manager

in

Kansas City

,

Missouri
The future is what you make it.
When you join Honeywell, you become a member of our global team of thinkers, innovators, dreamers, and doers who make the things that make the future.
Working at Honeywell isn't just about developing cool things. That's why all of our employees enjoy access to dynamic career opportunities across different fields and industries.
Are you ready to help us make the future?
Honeywell's Federal Manufacturing & Technologies (FM&T) business manages the U. S. Department of Energy's Kansas City National Security Campus in Missouri and New Mexico, manufacturing sophisticated mechanical, electronic, and engineered-material components for our nation's defense system. Honeywell is on the leading edge of supplying engineering and manufacturing expertise for our nation's defense and national security. Visit kcnsc.doe.gov for more information about working for Honeywell at the Kansas City National Security Campus.
We're seeking a Senior Cyber Security Manager who will be responsible for leading, managing and continuing to grow a team of cyber security engineers and analysts who are dedicated to mission critical work as part of US National Security.
This position will be located in Kansas City, MO
JOB DUTIES:
This position is responsible for leading and managing the cyber security program and is responsible for the security of all information systems

Including, planning, organizing, coordinating, and supervising activities of personnel

The cyber security manager is engaged in the secure design, development, implementation, and support of information systems, infrastructure elements, applications, and services

This person plans, assigns, and accounts for the activities of assigned direct reports and influences across functions to coordinate an effective security program

Obtains approvals for modified protection measures from the cognizant Authorizing Official (AO)

Ensure investigation and documentation of suspected cyber security incidents, categorization of incidents, and retention of documentation Recommends changes to the NNSA site INFOCON status to the AO

Oversees all risk assessments and ensures risk is accurately captured so the AO can make confident risk based decisions Oversees all cyber technical work and ensures vulnerabilities and/or cyber breaches are remediated immediately

May serve as the Information Security Site Manager (ISSM) or ensures the ISSM role is assigned

Provides leadership and influence to secure NNSA customer and internal approval of changes and facilitate internal processes to standardize conduct of operations

Conducts risk analysis and mitigation to remain on-plan
YOU MUST HAVE
Bachelor of Science in Computer Science or other applicable field is required

10+ years-experience in the cyber security field is required

2+ years-experience leading others including budget management is required

Must be a U.S. Citizen in order to obtain a DOE Q Level security clearance
WE VALUE
Master's degree in Computer Science or related field preferred

Experience in a customer facing role

Familiarity with NIST 800-53 security controls

Familiarity with CNSSI 1253 security controls

CISSP and/or CISM certification is preferred
Honeywell is an equal opportunity employer. Qualified applicants will be considered without regard to age, race, creed, color, national origin, ancestry, marital status, affectional or sexual orientation, gender identity or expression, disability, nationality, sex, religion, or veteran status.