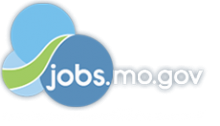 Job Information
General Dynamics Information Technology

Sr. Cloud Operations Manager (SCOM)

in

Kansas City

,

Missouri
Type of Requisition: Regular
Clearance Level Must Be Able to Obtain: Secret
Public Trust/Other Required: None
Job Family: Functional Experts
General Dynamics Information Technology (GDIT) is seeking a Senior Cloud Operations Manager (SCOM).
The key position will support GDIT's established enterprise cloud common shared services offering in a multi-cloud environment. GDIT will serve as an Enterprise Cloud Common Shared Services Provider to takeover, expand, and continuously improve upon cARMY cloud common shared services in order to reduce complexity, increase security, eliminate duplication of effort, and increase Army-wide adoption of cloud computing technologies.
Cloud common shared services are those services that support application operations in the cloud, such as domain name services (DNS), network time protocol (NTP), remote access, file transfer, directory services, authentication and access, etc. The services can be provided by the Government or by contractors but must be approved for operation by a Government Authorizing Official (AO) using the DoD Risk Management Framework (RMF). These services are provided by cARMY for all tenant projects, applications, and services of the cARMY hosting environment or any other approved cloud hosted project and are not managed by the application owner; however, the application owner can inherit controls from the environment Authorization to Operate (ATO).
GDIT is seeking an experienced self-directed SCOM that has strong operational, organizational, collaboration, and strategic/analytical experience with the cloud computing life-cycle to perform a key role in delivering foundational technologies for GDIT's cloud common shared services. To ensure cloud operations is optimized to the fullest extent, the SCOM will be expected to bring deep knowledge of cloud operations best practices and work closely with all operational partners and vendors to deliver an 'above and beyond' service to the Government customer. The role will be utilized as a trusted agent for both the customer leadership and GDIT.
For this effort, GDIT will maintain and continually refine and enhance existing enterprise common shared services; develop and maintain new enterprise common shared services; identify, test, document, and inculcate common processes, tools and procedures to minimize burden on application owners working through the RMF process. Implied in this effort is the need for the continuous integration, testing, deployment, and updating of the environment's ATO. GDIT will utilize agile-aligned service delivery models and Open Source and/or universally accessible Commercial Off the Shelf (COTS) licensable software, based on Open Standards to build, deploy, operate and maintain enterprise common shared services for impact level (IL) 2/4/5/6.
Seeking a SCOM that can lead the team and manage the overall strategy and the operations & management of GDIT's cloud common shared services while staying highly collaborative and involved with the customer's surging requirements.
Required Skills
Experience in cloud platforms and technologies

Experience with multi cloud and/or Enterprise-level environments

Experience with ServiceNow

Experience with Application Management Services; Automation and DevSecOps; Cyber Security Operations; Risk/Compliance, and Optimization/Transparency

Experience with SLAs & KPI/Metrics

Experience with large complex programs (preferably Enterprise level) providing Cloud Operations Management
Desired Skills
Experience working in Agile teams

Active DOD Secret Clearance

Additional certifications with cloud technologies such as AWS, Azure
Education and Experience
Bachelor's Degree

Certified in either/both AWS or Azure Solution Architect Certifications (Prefer Professional & Expert levels)

10+ years of experience
Clearance
Travel
May be required to attend planning events or to work from a secured location
DESIRED QUALIFICATIONS: BA/BS (or equivalent experience), 10+ years of experience
We are GDIT. The people supporting some of the most complex government, defense, and intelligence projects across the country. We deliver. Bringing the expertise needed to understand and advance critical missions. We transform. Shifting the ways clients invest in, integrate, and innovate technology solutions. We ensure today is safe and tomorrow is smarter. We are there. On the ground, beside our clients, in the lab, and everywhere in between. Offering the technology transformations, strategy, and mission services needed to get the job done.
GDIT is an Equal Opportunity/Affirmative Action employer. All qualified applicants will receive consideration for employment without regard to race, color, religion, sex, sexual orientation, gender identity, national origin, disability, or veteran status, or any other protected class.