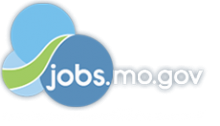 Job Information
Full Potential Solutions

Software Engineer

in

Kansas City

,

Missouri
Overview
Full Potential Solutions (FPS) is a performance-based analytically driven omnichannel solutions organization with operations in Kansas City, MO, Chennai, India and Manila, Philippines that puts culture and employees first. We are a rapidly growing global company, employing the best people, processes and proprietary technology to deliver groundbreaking solutions for our clients and fulfilling careers for our employees.
We invest in our people and put culture first because we believe that happy, fulfilled teams deliver breakthrough results. FPS offers a competitive suite of benefits for our employees, including a lucrative compensation program, medical, dental and vision benefits, and the opportunity for high potential career growth with a fast-growing company.
Our Core Values:
Integrity - Do what's right for everyone: clients, shareholders, partners & colleagues, TEAM is more important than self, and create an atmosphere of mutual respect
Excellence - Deliver exceptional client results, Reward and recognize performance, and Relentless pursuit of improvement
Accountability - Act like an owner, take pride in our work, Measure results (your own and our clients), Be passionate
Grace - Respect and appreciate differences, Care for one another, Humility, Make work personal
Our Mission: To create conditions within which people can thrive!
We are looking for a dedicated and mission-oriented software engineer who will embrace the challenge of being on the front edge of our customer engagement applications and standardized data platform. You must be able to quickly learn and apply new technologies while also maintaining a pragmatic approach to constantly delivering value in our fast-paced, agile environment. Relevant experience in a product-driven company is required. Strong instincts, great design skills and ability to collaborate with teammates are critical.
You will:
Develop high-quality, production ready code that powers our platform on AWS infrastructure

Build scalable and performant services and frameworks

Continuously collaborate and drive to consensus on design decisions

Adopt and refine solid design principles and coding patterns

Participate in architectural initiatives, balancing long-term platform velocity with short-term customer needs

Participate actively and constructively in agile team meetings and peer code reviews

Learn and apply new technologies continuously (including building solutions using different languages and frameworks in a microservices architecture)!

Drive execution from design to delivery

Find yourself incessantly saying: microservice, serverless, abstraction

Have a lot of fun, it's unavoidable

Work directly with and learn from the business, product and engineering leaders across the organization

Play a meaningful role in helping our clients succeed by leveraging their data to make smarter decisions

Exhibit our core values: integrity, excellence, accountability and grace.
Your experience and skills
B.S. in Computer Science or related field or equivalent work experience

Extensive experience developing and deploying a web or mobile application

Extensive programming experience in back-end MVC ecosystems (such as Java/Spring, Python/Django, JS/Node, etc.)

Strong data structure and algorithms skills

Experience in working on large scale distributed systems for high volume workloads is desirable, including locking, queuing frameworks, caching frameworks, sql/nosql databases etc.

A strong adherent to software engineering best practices which enable building world class products, including unit testing, modular code, right abstractions, continuous integration mindset, etc.

Experience with client-side MVC architecture and development a plus.

Strong service ownership mindset.

Experience working in scrum/agile development environment.

Ability to work collaboratively with a sense of urgency while still maintaining high level of quality.

Ability to problem-solve in a solution-oriented manner.
Stay Safe, Stay Home. Amidst the E/M/G community quarantine in Luzon and Davao Region, the entire FPS Philippines Community is under work from home setup. All hired during this time will require the ability to work from home. The office-based setup will resume dependent on the organization's direction in the future.
ID: 2020-1388
External Company URL: www.fpsinc.com
Street: 2001 NE 46th