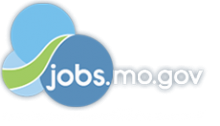 Job Information
Bank of America

SOACC Operations Specialist I- 1st shift - KC, MO

in

Kansas City

,

Missouri
SOACC Operations Specialist I- 1st shift - KC, MO
Kansas City, Missouri
Job Description:
Position must be located in Kansas City, MO
Must be able to work 1st shift hours of 6:30am-3pm including weekends and holidays as scheduled
Specific Description
Operations Specialists provide direction, effective communication and outstanding customer service for Employees in very stressful situations and maintain a professional composure at all times while gathering situational awareness of all life safety, criminal or otherwise impacting incidents to open concise engagement communications in the Corporate Security Incident Management System. Through this process, Operations Specialists engage Protective Services, Life Safety, Threat Management, GIS, FIG, local, state and federal law enforcement, Corporate Workplace, and other groups as required to mitigate and bring resolution to incidents reported to SOACC.
Key objectives for this position
Communication, Alarm Monitoring, and Emergency Response – 70%
Represent Bank of America as the first point of contact for physical security events occurring throughout the enterprise footprint

Engagement of appropriate support resources during technology issues or outages

Liaison between SOACC and LOBs to provide assistance and timely resolution for routine issues

Participate in investigations of physical security incidents and other incidents as directed, providing timely, thorough and accurate documentation appropriate for distribution to SOACC management

Accurately obtain, analyze, and disseminate details of physical security incidents to ensure appropriate engagement of additional parties on an as needed basis

Document engagement reports pertaining to physical security incidents into an incident management system

Electronically monitor and respond to security system alerts (access control, video, and alarms) used to protect the assets of the company.

Dispatch and liaison between emergency services and bank or bank-contracted personnel on an as-needed basis

Act as a central point of communication through emergency events
Compliance and Ongoing Development – 20%
Meet all objectives of the Operations program operating within a stable workforce of engaged, cooperative, spirited and well coached team of professional employees

Maintain compliance with LOB policies and procedures to include work schedules and timekeeping routines as directed by their managers

Participate in ongoing training, cross training and career development activities

Participate in additional projects or special assignments to ensure the continued success of the Bank of America team
Security System Administration - 10%
Receive and process service calls for all security equipment throughout the organization.

Add, remove, modify and manage access to monitored facilities in line with guidelines and expectations provided

Add, remove, modify and manage system configurations, user profiles, and action plans for all security systems in the Corporate Security Operations Command Center
Required Skills/Qualifications
Minimum of an Associate's degree in Criminal Justice, an IT related field or equivalent work experience

Must be highly organized and can handle several tasks concurrently and prioritize work appropriately.

Ability to work in a team environment is essential.

Rapidly analyze complex alarm and incident information from systems used by SOACC and maintain proficient operational knowledge of these systems as technology advances.

Ability to work flexible shift schedules.

Ability to accurately identify issues, implement effective resolutions and/or make recommendations and appropriately elevate to senior management.

The Operations specialist must be flexible, energetic, and willing to take ownership for work performed and decisions made during the course of duty.

High degree of professionalism with a service-minded attitude

Strong attention to detail

Effective interpersonal, communication and writing skills

Demonstrated proficiency in Microsoft Office Suite (Word, Excel, PowerPoint)

Typing speed – 40 wpm or better

Ability to execute on approved business strategies with appropriate management support

Must have a valid driver's license

Must be able work 1st shift hours/schedule
Desired Skills
2-3 years of experience in a corporate security role, and a basic understanding of security system technologies (alarms, video, and access control).

Proficiency in MASterMind Alarm Monitoring, RemoteLink, Compass, NICE and Crystal Report Writer software

Demonstrated proficiency in digital video management, video systems, and intrusion detection

Versed in Microsoft SharePoint site usage
Shift:
1st shift (United States of America)
Hours Per Week:
40
Learn more about this role
Full time
JR-20046120
Manages People: No
Travel: No
Manager:
Talent Acquisition Contact:
Referral Bonus:
Bank of America and its affiliates consider for employment and hire qualified candidates without regard to race, religious creed, religion, color, sex, sexual orientation, genetic information, gender, gender identity, gender expression, age, national origin, ancestry, citizenship, protected veteran or disability status or any factor prohibited by law, and as such affirms in policy and practice to support and promote the concept of equal employment opportunity and affirmative action, in accordance with all applicable federal, state, provincial and municipal laws. The company also prohibits discrimination on other bases such as medical condition, marital status or any other factor that is irrelevant to the performance of our teammates.
To view the "EEO is the Law" poster, CLICK HERE at https://www.dol.gov/ofccp/regs/compliance/posters/pdf/eeopost.pdf .
To view the "EEO is the Law" Supplement, CLICK HERE at https://www.dol.gov/ofccp/regs/compliance/posters/pdf/OFCCPEEOSupplementFinalJRFQA508c.pdf .
Bank of America aims to create a workplace free from the dangers and resulting consequences of illegal and illicit drug use and alcohol abuse. Our Drug-Free Workplace and Alcohol Policy ("Policy") establishes requirements to prevent the presence or use of illegal or illicit drugs or unauthorized alcohol on Bank of America premises and to provide a safe work environment.
To view Bank of America's Drug-free workplace and alcohol policy, CLICK HERE .