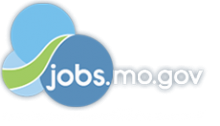 Job Information
Cerner

Senior Statistician

in

Kansas City

,

Missouri
68629BR
Job Title:
Senior Statistician
Job Description:
Our health network population health team is hiring for a Senior Statistician. In this role you will lead feasibility studies to identify data availability, quality, and modeling requirements and dependencies, recommend or propose modern data storage, movement, and transformation architectures and techniques to extract and engineer features from any scale structured or unstructured data in health, IT system, business process, or external data. You will explore and develop innovative, scientifically valid processes for exploring and visualizing data, and for engineering explanatory features in any collection of data and establish or recommend scalable, efficient, and automated processes and/or ecosystems for conducting data analysis, to include rapid data visualization, exploration, and transformation, as well as model development, validation, and deployment. This role also works to communicate implications, limitations, dependencies, and other deployment guidelines of a model or data analysis result at all levels (executive decision maker, end user, and technical audiences), and as appropriate, to external audiences and serves as a content expert for areas such as at-scale data ingestion and management, feature engineering, statistical program languages and techniques, or data visualization.
Auto req ID:
68629BR
Additional Information:
Applicants for U.S. based positions with Cerner Corporation must be legally authorized to work in the United States. Verification of employment eligibility will be required at the time of hire. Visa sponsorship may be available for this position.
Some Cerner positions may be obligated to comply with client-facing requirements and occupational health requests, including but not limited to, an immunization set, an annual flu shot, an annual TB screen, an updated background check, and/or an updated drug screen.
Career Level:
Senior Professional
Company Overview:
Cerner is a place where people are encouraged to innovate with confidence and focus on what is important – people's health and the care they receive. We are transforming health care by developing tools and technologies that make it more efficient for care providers and patients to navigate the complexity of our health. From single offices to entire countries, Cerner solutions are licensed at more than 25,000 facilities in over 35 countries.
Cerner's policy is to provide equal opportunity to all people without regard to race, color, religion, national origin, ancestry, marital status, veteran status, age, disability, pregnancy, genetic information, citizenship status, sex, sexual orientation, gender identity or any other legally protected category. Cerner is proud to be a drug-free workplace.
EEO is the Law (English) at https://www.cerner.com/-/media/FF88D3155CB245EB98BA1DB8F934E3E5.ashx
E-Verify Participation (English) at https://www.cerner.com/-/media/88648CD9668E49FBA6EB9C11FAA1634F.ashx
Right to Work (English) at https://www.cerner.com/-/media/E1CD6BEF8082430E882E5CD9D5165A86.ashx
EEO is the Law (Spanish) at https://www.cerner.com/-/media/801186E054394473A0E1380768F3FE47.ashx
E-Verify Participation (Spanish) at https://www.cerner.com/-/media/88648CD9668E49FBA6EB9C11FAA1634F.ashx
Right to Work (Spanish) at https://www.cerner.com/-/media/96E03778704E4492B394F95521A0B7E8.ashx
Country:
United States
Qualifications:
Basic Qualifications:
Bachelor's degree in Statistics, Epidemiology, public health, health care, Life Sciences or related field, or equivalent relevant work experience

At least 3 years of Statistical software applications work experience

At least 3 years of Statistics or quantitative research work experience
Preferred Qualifications:
Background in healthcare

Experience with SQL, R and other data programming languages
Expectations:
Willing to travel up to 20%

Willing to work additional or irregular hours as needed and allowed by local regulations

Work in accordance with corporate and organization security policies and procedures, understand personal role in safeguarding corporate and client assets, and take appropriate action to prevent and report any compromises of security within scope of position

Perform other responsibilities as assigned
State/Province:
Missouri
Relocation Assistance Available:
No
City:
Kansas City
Virtual Eligible:
Yes
Job Family Group:
Data & Analytics
Government Job:
NO