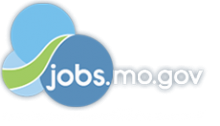 Job Information
SS&C Technologies

Senior Site Reliability Engineer

in

Kansas City

,

Missouri
The speed of technology. The influx of data. Shifting regulations. Increased customer expectations.
That's where you'll find SS&C, helping clients find opportunity in ever-changing and complex customer, business, and regulatory requirements. Mastering complexity is a constantly changing and evolving challenge – one that only a few people can embrace and thrive upon.
If you see your opportunity in complexity , then we are the right fit for you.
Job Description:
About SS&C Technologies:
SS&C Technologies Holdings, Inc. is a global provider of financial services software and software-enabled services. Founded in 1986, SS&C has built the most comprehensive powerhouse of software technology in the financial services industry – technology that complements our unrivalled expertise and professionalism in fund administration, insurance and pension funds, and asset and wealth management accounting and operations. Named by Forbes as one of America's best midsize employers, SS&C has more than 20,000 employees and 15,000 clients worldwide, and is headquartered in Windsor, Connecticut, with offices throughout North America, Europe, Asia Pacific, Africa, and Australia.
Job Responsibilities:
You will be a valued member of a cross-functional support team responsible for monitoring, fixing, and ensuring that application availability is maximized. Your primary focus will be to provide the first line of defense by ensuring the overall health and availability of our applications for our clients. You will also script, work and interpret monitoring tools that provide insight into the health and performance of our critical applications.
You will be working with other reliability engineers in a supportive environment. Mentoring will be provided to you and you will be expected to mentor other engineers.
We are looking for:
A highly motivated individual with strong analytical skill and proven ability to quickly understand complex business and systems.

A person with growth mind-set – someone who embrace challenges, adapt well to changes, proactive, be a problem solver, learn from experience, have the desire and put the effort to develop self.

A team player who communicate and collaborate well with others, both inside and across all related parties. We do large-scale software development and support. Teams are in different locations - communication and collaboration is key for success.

Be able to make suggestions for continued improvement or increased efficiencies by providing guided program suggestions that can be implemented in short period.

Plans and prioritizes work to meet business unit commitments aligned with company goals and financial responsibilities.

Delivers operational results that align with department commitments.
Qualifications
Bachelor's Degree in Computer Engineering, Computer Science, Management Information System or related field.

Minimum 4-5 years equivalent work-related experience.

Good command of spoken and written English.

Experience in Java and Java-based Web application development.

Experience with DevOps, CI/CD and cloud technologies

Worked in SQL

JavaScript, CSS, Java, JUnit, JPA, Spring, NodeJS, Python, GoLang, and any other modern languages you may work in.

Familiar with or able to quickly learn Apache NiFi, Apache Airflow, Apache Kafka, KeyCloak, Serverless Computing, GraphQL, APIs, APIM.

Worked with JSON, XML, AJAX files

Understanding of Microservices Architecture.

Good knowledge of containers

Familiarity with Agile Development methodologies.

A passion for continuous learning as well as the ability to learn quickly and apply new skills.

Ability to be proactive, possesses good problem solving skills and the capability to find solutions and the ability to successfully meet deadlines
Additional Qualifications
Good understanding of microservices development using Spring and Spring Cloud technology is highly preferred.

Experience in Angular framework is a plus.

BDD and TDD and Automation Testing with Cucumber, Gherkin, Protractor, Selenium

DevOps skills such as Git, Gitlab CI, Ansible, Docker, Prometheus, Zipkin, Loki, Grafana.

Solid Linux/Unix and Windows skills with a focus on DevOps or SRE

Good understanding of networking.

SQL and NoSQL databases.
Location:
Kansas City Missouri
SS&C is an equal opportunity employer and values a diverse and inclusive workplace. All qualified candidates will receive consideration for employment without regard to age, race, color, religion, genetic information, sex, sexual orientation, gender identity, national origin, disability status, protected veteran status, or any other characteristic protected by law. For more information about Equal Opportunity in the Workplace please click here (http://www.eeoc.gov/employers/upload/eeoc_self_print_poster.pdf) and here (https://www.eeoc.gov/employers/upload/eeoc_gina_supplement.pdf) . SS&C is committed to working with and providing reasonable accommodation to job applicants with disabilities. If you are a qualified individual with a disability and need an accommodation or accessibility assistance to complete the online application, please contact us at PeopleCenter@dstsystems.com for assistance.
SS&C is a global provider of investment and financial services and software for the financial services and healthcare industries. Named to Fortune 1000 list as top U.S. company based on revenue, SS&C is headquartered in Windsor, Connecticut and has 20,000+ employees in over 90 offices in 35 countries. Some 18,000 financial services and healthcare organizations, from the world's largest institutions to local firms, manage and account for their investments using SS&C's products and services.