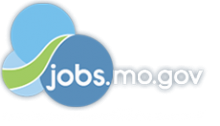 Job Information
Xylem

Senior Project Manager

in

Kansas City

,

Missouri
Xylem |ˈzīləm|
1) The tissue in plants that brings water upward from the roots;
2) a leading global water technology company.
Xylem, a leading global water technology company dedicated to solving the world's most challenging water issues, is the leading global provider of efficient, innovative and sustainable water technologies improving the way water is used, managed, conserved and re-used. Our international team is unified in a common purpose: creating advanced technology and other trusted solutions to solve the world's water challenges. We are committed to creating an organization of inclusion and diversity, where everyone feels involved, respected, valued and connected, and where everyone is free to bring their authentic selves and ideas.
If you are excited and passionate about helping us #letssolvewater, we want to hear from you! For more information, please visit us at www.xylem.com ​.
We Offer You More Than Just "A Job"
Professional Development – To advance the capabilities of our people, we offer a wide variety of experiences to support our employees' professional growth and continuous learning.

Total Rewards – We offer comprehensive programs for compensation, benefits, recognition, learning and development, work-life integration and corporate citizenship.

Watermark – Watermark is our corporate social responsibility program working to provide education and access to safe water to ensure healthy lives, gender equality, and resilient communities. Employees have the opportunity to learn and volunteer on various water-related projects.

Employee Networks – Our Employee Networks provide a professional, supportive network for employees from diverse backgrounds, including Women's, LGBT+ and Allies, Veteran's, People of Color and Allies, Emerging Leaders, and Working Parents Networks.
The Role: Xylem is seeking a disciplined and organized yet creative individual with an engineering background in the water and wastewater utilities space to manage Xylem key client projects. This position offers the opportunity to join Xylem's driven, contrarian, creative experts in their endeavor to use high tech tools to solve age-old infrastructure problems.
You will lead complex projects across the world using your expert project management skills, technical knowledge, and your passion for client success. You will plan and maintain project schedules, identify and mitigate risks, and communicate goals and results with project stakeholders. Your projects often span offices and time zones, and you are adept at keeping all the players coordinated on the project's progress and deadlines.
Xylem's team is hyper-focused on the use of big data, artificial intelligence, and the Internet of things to implement Intelligent Urban Water solutions, primarily for water and wastewater utilities. Xylem's team has clients worldwide, and is seeking to disrupt the status quo and drastically advance the water industry. This team's mission is to help utilities save money and save the planet by dynamically managing water and wastewater infrastructure.
Essential Duties/Principal Responsibilities:
Work with team members to deliver projects on-time, on-budget, and on-scope.

Maintain project management tools for project tracking, billing, and projections.

Serve as technical interface with clients, business managers and commercial teams and provide direction to the engineering team. Coordinate activities with engineers in other disciplines (environmental, civil, electrical, and software)

Present optimization concepts to utility managers.

Make complex, cutting-edge ideas understandable and exciting to utility managers.

Participation in Xylem Watermark volunteer activities
Minimum Qualifications: Education, Experience, Skills, Abilities, License/Certification:
Graduation from a four-year university with a major in engineering, or related field.

A certificate of registration as a Professional Engineer issued by the local state/country authority, PMP, and/or Scrum master Certification, or similar.

7 –years of experience in working with water/wastewater utilities at planning and operation management levels.

Must have education/experience and accountability for cost control and profit targets and managing a project budget.

Experience with developing and managing programs, scheduling and implementation with ability to plan, assign, direct and coordinate a variety of functional specialties with overlapping work areas a plus.

Experience with managing engineers, suppliers, and sub-contractors.

Organized, disciplined and focused approach to project management.

Ability to bring structure to a project while incorporating creativity into the final solution.

Enthusiastic, innovative, and charismatic attitude.

Excellent communication skills to express complex ideas to professionally diverse audiences.

Exposure to different approaches to project management.

Experience with taking ideas from concept through to implementation.

Passion for Client Success
Physical Demands:
(The physical demands described here are representative of those that must be met by an employee to successfully perform the essential functions of this job. Reasonable accommodations may be made to enable individuals with disabilities to perform the essential functions.)
Works in a typical office environment, and the noise level is usually quiet to moderate

Position requires visual acuity to regularly view a computer monitor, spreadsheets, documents and reports

May work in outside weather conditions and be exposed to varying weather conditions
Work Environment:
(The work environment characteristics described here are representative of those an employee encounters while performing the essential functions of this job. Reasonable accommodations may be made to enable individuals with disabilities to perform the essential functions.)
Office: Standard office equipment; work usually performed in an office setting free from any disagreeable elements.

Must be able to travel as required up to 30%

Standard weekly job hours: 40 hours
Xylem is an Equal Opportunity Employer. Employment decisions are made without regard to race, color, religion, national or ethnic origin, sex, sexual orientation, gender identity or expression, age, disability, protected veteran status or other characteristics protected by law.