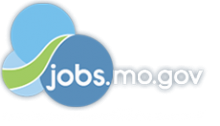 Job Information
Danaher Corporation

Senior Analyst, Marketing Programs (Mobile Experience Center)

in

Kansas City

,

Missouri
Beckman Coulter Diagnostics, an operating company of Danaher Corporation, is recruiting a Senior Analyst, Marketing Programs who will be a key player for driving our Mobile Experience Center ("MEC") and other Global Marketing programs – from planning to execution.
This position is field based and will require up to 50% travel across North America.
Wondering what's within Beckman Coulter? Take a closer look.
Join a team where you can be heard, be supported, and always be yourself. At Beckman Coulter, a Danaher company, we're building a culture that celebrates backgrounds, experiences, and perspectives of all our associates.
At first glance, you'll see we are dedicated to advancing and optimizing the laboratory to move science and health care forward for more than 80 years. Look again and you'll see we are invested in you and you'll have the opportunity to build a meaningful career, be creative, and try new things with the support you need to be successful.
And no matter where you look at Beckman Coulter, at the heart of what we do, you'll witness our shared purpose—helping realize life's potential—in action.
Our work helps improve millions of lives. We hope you'll see yourself here, too!
In this role, you will be responsible for analyzing data, prioritizing the business needs, and partnering with multi-level and multi-parties for orchestrating scheduling, logistics planning, instrument and vehicle maintenance and high utilization of the Mobile Experience Center program.
You will collaborate with a larger team on high visibility customer and sales organization facing projects to drive completion under minimal guidance of the Marketing Programs Manager.
In this role, you will have the opportunity to:
Create, update, and manage action plans and scheduling for the Mobile Experience Center program. This will include management of internal scheduling demands along with our third-party logistics support and preventative maintenance vendors to minimize risks to scheduled customer events.

The position will also require occasional travel on-site with the Mobile Experience Center to directly coordinate and manage key customer demonstrations to ensure they occur without incident and to assess/manage remediation of challenges that may arise due to the nature of the complexity of these high-tech, complex tractor trailer systems.

Review and analyze feedback from customers and the sales organization to create plans for increasing the overall experience of the MEC program to include financial justification and implementation planning

Manage and monitor the ongoing instrument maintenance and support activities required to ensure that onboard instruments for demonstration are always ready for demo at every visit.

Act as the primary contact with the service coordination center, field service management and sales teams for any service-related issues.

Complete project tasks and provide detailed delivery of assigned department project tasks separate from the MEC program and be a self-starter for related project goals and tasks.

Work with the Marketing Programs Manager to ensure department Visual Project Management boards are updated for identified department projects.

The successful candidate will also perform other duties as may be requested by the department management team to support and manage implementation of other projects in the department. They will act as a key advisor to the Manager, Marketing Programs on status of department projects and budgets.
Essential Requirements:
Bachelor's degree with 5+ years of related experience or master's degree with 3+ years of experience.

Possess some understanding and experience with project or program management tools and processes.

Ability to balance multiple tasks/priorities, consistently meet deadlines in a high-pressure environment

Innovation, creativity and an outside-the-box mindset: Be able to solve complex problems and use existing solutions to drive increased efficiency and identify opportunities for establishing better processes.

Excellent interpersonal and collaborative skills with the ability to quickly build credibility and trust with team members and key stakeholders.

Be able to explain difficult concepts and negotiate with other stakeholders to find a mutually acceptable outcome.

Proactive thinking approach, ability to be flexible, detail-oriented, be open to receiving and applying feedback from multiple stakeholders, and able to work under tight deadlines.

This position requires up to 50% travel to locations in the field in support of Mobile Experience Center operations and departmental projects.

Basic understanding of accounting principals and business processes to support department cost and expense management.
It would be a plus if you also possess previous experience in:
Technical Knowledge of Beckman Coulter Diagnostics instruments is preferred

Basic computer and tablet knowledge. Advanced networking/IT skills is preferred.

Experience with logistics management is preferred

Understanding of a sales organization priorities and needs is preferred for context in understanding best deployment decisions for the MEC program
#LI-GC1
#LI-Remote
Beckman Coulter, a Danaher company, offers a broad array of comprehensive, competitive benefit programs that add value to associates' and their families' lives. Whether it's a health care program or paid time off, our programs contribute to life beyond the job.
We believe that creativity and innovation thrive when the most diverse set of voices are heard, and that's why we're taking concrete steps to ensure that we're fostering an inclusive and engaging workplace for our team. If you'd like to learn more, read stories from our associates on our Careers Blog (https://jobs.danaher.com/global/en/blog) or contact one of our recruiters.
When you join us, you'll also be joining Danaher's global organization, where 69,000 people wake up every day determined to help our customers win. As an associate, you'll try new things, work hard, and advance your skills with guidance from dedicated leaders, all with the support of powerful Danaher Business System (https://www.danaher.com/how-we-work/danaher-business-system) tools and the stability of a tested organization.Danaher Corporation and all Danaher Companies are committed to equal opportunity regardless of race, color, national origin, religion, sex, age, marital status, disability, veteran status, sexual orientation, gender identity, or other characteristics protected by law. We value diversity and the existence of similarities and differences, both visible and not, found in our workforce, workplace and throughout the markets we serve. Our associates, customers and shareholders contribute unique and different perspectives as a result of these diverse attributes.The EEO posters are available here (https://www.dol.gov/agencies/ofccp/posters) .We will ensure that individuals with disabilities are provided reasonable accommodation to participate in the job application or interview process, to perform crucial job functions, and to receive other benefits and privileges of employment. Please contact us at 202.419.7762 or applyassistance@danaher.com to request accommodation.If you've ever wondered what's within you, there's no better time to find out.