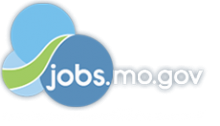 Job Information
Federal Reserve Bank

Senior Accounting Analyst

in

Kansas City

,

Missouri
_Job Summary:_
The Financial Accounting Unit in the Financial Management Department primarily is responsible for managing the Bank's financial reporting and asset management processes. The Unit leads the development of the Bank's financial statements and is responsible for daily accounting transactions. Additionally, the Unit is responsible for coordinating the Bank's capital asset purchases and conducting ongoing capital reporting and associated accounting entries. As an analyst within the Financial Accounting Unit, the position will provide analytical and project support for the unit, coordinate and lead a variety of accounting tasks, and provide consultation to business areas on accounting matters.
_Key Activities:_
Coordinates, and/or completes a variety of complex projects related to managing the Bank's financial reporting and capital assets.
Completes ad-hoc projects and assignments, such as financial analysis or capital purchases and budget monitoring.
Provides support for accounting application or enterprise resource planning (ERP) system implementations and upgrades.
Participates in Federal Reserve System workgroups.
Monitors status, identifies issues, and provides recommendations on financial accounting and capital projects or other large scale initiatives.
Develops and creates reports and documentation for management or business lines.
Interacts with management and professional staff at all levels throughout the Bank and Federal Reserve System.
Uses industry resources to research and advise on appropriate accounting treatment.
Creates, revises, and updates procedures and controls in response to various situations.
Provides support to management in resolving complex issues.
Other responsibilities include assisting in the review of payments for policy compliance.
_Qualifications:_
Bachelor's degree in Accounting or Finance or related field from an accredited college or university or equivalent combination of education and work experience required.
Two or more years of recent accounting experience required.
Experience in a corporate accounting function, including accounting for software development, fixed assets, and financial statement preparation preferred.
Experience using a large ERP system is required, and experience with the Workday system is preferred.
Proven ability to grasp a detailed understanding of procedures, controls, and automated systems.
Strong project management skills to include organization, planning, and execution.
Strong analytical and problem solving skills, including the ability to understand and explain complex information.
Strong personal initiative.
Strong verbal and written communication and presentation skills.
Strong customer service, interpersonal, and teamwork skills.
Excellent attention to detail.
Strong knowledge of budget and accounting principles and systems; knowledge of activity-based cost accounting practices desired.
Proficient with Microsoft Office suite of applications.
Certain eligibility requirements apply.
Follow us on LinkedIn, Twitter, and our YouTube channel - Kansas City Fed.
/We [Federal Reserve Bank of Kansas City] are committed to building a diverse workplace, and are continually striving to achieve this goal. As such, we provide equal employment opportunities regardless of race, color, religion, sex, gender identity and/or expression, national origin, age, disability, sexual orientation, or genetic information./
Organization: *Federal Reserve Bank of Kansas City
Title: Senior Accounting Analyst
Location: MO-Kansas City
Requisition ID: 265362