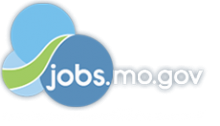 Job Information
National Nuclear Security Administration

Security Specialist

in

Kansas City

,

Missouri
Summary
The successful candidate in this position will serve as a Security Specialist in the Office of Support Operations. Overall responsibilities are to perform day-to-day safeguards and security oversight and ensure compliance and performance at all sites for which KCFO has security cognizance.
Responsibilities
As a Security Specialist, you will: Perform work under the Assistant Manager, Office of Support Operations and the Supervisory Security Specialist to provide oversight in one or more of the following areas: Program Planning and Management, Protective Force, Physical Security, Information Security, Personnel Security, and/or Nuclear Materials Control and Accountability. Primary responsibility will be in Information Security. Perform day-to-day safeguards and security oversight and ensure compliance and performance at all sites for which KCFO has security cognizance. Provide oversight of the protection and control of sensitive or classified information. To perform oversight duties, the incumbent will use assurance processes including assessments, corrective action/issues management, performance measurement and operating experience (including lessons learned, best business practices) to conduct system analysis of the contractor's performance in assigned areas of oversight responsibility. Prepare correspondence, reports, and briefing materials for both internal and external audiences.
Requirements
Conditions of Employment
Subject to Random Drug Testing
Must pass a pre-employment drug test.
Favorable suitability determination required.
Financial Disclosure is required.
Must be able to obtain/maintain a Q level Security Clearance. OTHER REQUIREMENTS: You must be a United States Citizen.
This employer participates in the e-Verify program.
Males must abide by Selective Service registration requirements.
Compliance with Homeland Security Presidential Directive (HSPD-12) governing personal identity which will require that you provide two forms of identification.
A 1 year probationary period may be required.
Qualifications
SPECIALIZED EXPERIENCE REQUIREMENTS
A qualified candidate's online application and resume must demonstrate at least one year of specialized experience equivalent to the next lower NNSA Demonstration Project pay band or GS grade in the Federal Service. i.e., NQ-02 or GS-12.
Specialized experience is defined as: Experience providing day-to-day safeguards and security oversight including the protection and control of sensitive or classified information, ensuring compliance and performance through assessments, analysis, review of incidents and events, and corrective actions/issues. This could include experience such as: Oversight of security programs and functions,
Conducting system analysis of the security performance in assigned areas of oversight responsibility,
Serving as a security team member on performance and compliance-based assessments, program reviews, self-assessments and audits. Your application and resume should demonstrate that you possess the following knowledge, skills, and abilities (KSAs). Do not provide a separate narrative written statement. Rather, you must describe in your application how your past work experience demonstrates that you possess the KSAs identified below. Cite specific examples of employment or experience contained in your resume and describe how this experience has prepared you to successfully perform the duties of this position.DO NOTwrite "see resume" in your application! Skill in planning, implementing, and managing a full range of security measures.
Knowledge of the safeguards and security program requirements to function as a technical authority in assignments requiring the application of new theories and developments to security problems not susceptible to treatment by accepted security methods, technology, or procedures.
Knowledge of inspection principles, techniques, and procedures to plan, conduct security inspections, and properly interpret and analyze findings of surveys to determine the adequacy of security controls. This includes preparation, scheduling of survey activities, review of previous correspondence, and evaluation of security procedures/controls for the facility survey.
Skill and ability to prepare written or oral reports, and to make presentations to all levels of management or to community members. "Experience" refers to paid and unpaid experience. Examples of qualifying unpaid experience may include: volunteer work done through National Service programs (such as Peace Corps and AmeriCorps); as well as work for other community-based philanthropic and social organizations. Volunteer work helps build critical competencies, knowledge, and skills; and can provide valuable training and experience that translates directly to paid employment. You will receive credit for all qualifying experience, including volunteer experience.You must meet all qualifications and eligibility requirements by the closing date of this announcement.
Education
There is no education requirement for this position andeducation cannot be substituted for experience.
EDUCATION:Education must be obtained from an accredited institution recognized by the U.S. Department of Education.Applicants who have completed part or all of their education outside of the U.S. must have their foreign education evaluated by an accredited organization to ensure that the foreign education is comparable to education received in accredited educational institutions in the U.S. A written evaluation of any foreign education must be provided with your application in response to this vacancy announcement or be received by the closing date of this announcement. Failure to provide this evaluation will result in you being found unqualified for the position.For special instructions pertaining to foreign education, seethe Department of Education website, and fora list of organizations that can evaluate foreign education, visitThe National Association of Credential Evaluation Services.
Education must be accredited by an accrediting institution recognized by the U.S. Department of Education in order for it to be credited towards qualifications. Therefore, provide only the attendance and/or degrees fromschools accredited by accrediting institutions recognized by the U.S. Department of Education.
Failure to provide all of the required information as stated in this vacancy announcement may result in an ineligible rating or may affect the overall rating.
Additional Information
This job is also open under Merit Promotion procedures at:585111800
The U.S. Department of Energy fosters a diverse and inclusive workplace and is an Equal Opportunity Employer.
Veterans and persons with disabilities are encouraged to apply. For more information, please visit the links at the bottom of this page or visit the FedsHireVets website.
More than one selection may be made from this vacancy announcement.
Some positions may require completion of a probationary period of up to 1 (one) year.
Many positions require successful completion of a background investigation.
All males born after December 31st 1959 must abide by laws regarding Selective Service registration. To learn more about this law, visit the Selective Service web page, Who Must Register. If you are not registered and don't have an approved exemption, you will not be eligible for employment with the Federal government. EEO Policy: Click HERE.Reasonable Accommodation Policy: ClickHERE.Veterans Information: Click HERE.Telework: Click HERE.Selective Service Registration: Click HERE.Information about the NNSA Demonstration project can be found by clickingHERE.