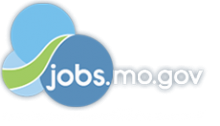 Job Information
Commerce Bank

Secondary Marketing Analyst

in

Kansas City

,

Missouri
About Working at Commerce
Wouldn't it be great to build your career at a bank that's known for helping people with their financial challenges? That's exactly what you'd be doing when you join the team at Commerce Bank. We're looking for teammates who are ready to do whatever it takes to help our customers with their everyday financial needs. You'd be helping yourself too, because Commerce has a tradition of recognizing and rewarding team members for their talent, skills and contributions.
No wonder we've been an industry leader for over 150 years and have developed a reputation as a great place to work in the financial services world. If you'd like to be a part of a team and culture that is respected by its peers and in your community, we should talk. We're always looking for the best and brightest.
About This Job
This position is responsible for daily execution of critical Secondary Marketing responsibilities that directly influence revenue and profitability for the bank's mortgage lending activities. You will be responsible for carrying out a wide range of complex secondary marketing responsibilities including daily support of rate locks and pipeline/hedge positions, handling exception pricing requests, maintaining Product & Pricing Engine (setting interest rates) and coordinating the integration between the LOS, PPE, and Hedge Vendor. You will work closely with senior management, Hedge Administrator, Business Line Financial Analyst, sales staff, production/fulfillment staff and key external business partners and service providers.
Essential Functions
Support daily rate lock and pipeline/hedge management responsibilities

Support critical controls and actively provide critical oversight of data integrity/accuracy of loan pipeline data and hedge vendor outputs

Support managing of the hedging and Product and Pricing Engine systems

Assist Secondary Hedge Administrator with investor loan sales and hedging activity

Support analysis of competitor pricing and make pricing strategy recommendations

Handle and approve (within established limits) rate lock inquiries and pricing exception requests

Support management of pricing outputs for lead providers such as Lending Tree

Assist in maintaining Secondary Marketing documentation as it relates to systems, products, pricing, model validation and policy and procedures

Various analytical projects as required. Frequent use of data, spreadsheets, tables, and charts

Maintain Mortgage Banker Compensation database and related documentation as needed

Create and maintain various management reports

Assist CBM senior management with strategic analysis

Prepare and give presentations to senior CBM and bank management when requested
Knowledge, Skills, and Abilities
Proficient at using MS Access and Excel

Knowledge of mortgage products, parameters, and transaction structuring

Good judgment and decision-making skills

Strong analytical skills

Good communication skills

Multi-task orientation

Strong customer service skills

Inquisitive, agile, and strong team player with excellent written, verbal, and interpersonal communication skills

Ability to remain adaptable and resilient to all situations with an optimistic outlook and cast a positive shadow that is aligned with our culture and Core Values
Education/Experience
Required
Bachelor's degree or equivalent

3 years of Secondary Marketing or Mortgage Banking related experience
Preferred
Bachelor's degree or equivalent; business or Computer Information Systems related fields

3+ years of Secondary Marketing or Capital Markets experience

3 years of Computer Information Systems experience

Experience using Optimal Blue, Compass Analytics, Encompass systems
Location: 922 Walnut St, Kansas City, Missouri 64106
Time Type:
Full time
Commerce Bank has been awarded numerous awards for our company culture. We have been included on distinguished lists such as Forbes' Best Midsized Employers, Forbes' Best Employers for Women, and Korn Ferry's Engaged Performance Award. You'll see the difference for yourself when you join the team.
Why Commerce? (https://www.commercebank.com/careers/about-commerce)
Inclusion and Diversity at Commerce
How to Join Our Team (https://www.commercebank.com/careers/how-to-join-our-team)
Want to be notified of positions that fit your preferences?
Follow these easy steps:
Create a Candidate Account at the top of the page by selecting "Sign In" upper right corner

Sign-up up for Job Alerts

We'll contact you about positions that match your skills and interests

Equal Opportunity Employer
Commerce Bank is proud to be an Equal Employment Opportunity employer and believes that every individual should have the opportunity to work at a job for which he, she or they qualifies. We celebrate diversity and do not discriminate based on race, religion, color, national origin, sex, sexual orientation, age, gender, gender identity, gender expression, veteran status, disability status, or any other applicable characteristics protected by law.