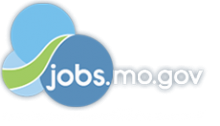 Job Information
InComm

Scrum Master II

in

Kansas City

,

Missouri
Overview
When you think of InComm Payments, think of Innovative Payments Technology. We were founded 25 years ago and continue to be a pioneer in the payment (FinTech) industry. Since our inception, we have grown to be a team of over 2,500 employees in 30 countries around the world. We own over 386 global technical patents and a network that includes over 500,000 points of retail distribution that points to our industry expertise.
InComm Payments works with the most recognized and valued brands in the world, and we are partnered with most of the world's leading merchants. InComm Payments is highly focused on our people and their growth, and we work hard to make a career at InComm Payments meaningful and rewarding. We value innovation, quality, passion, integrity and responsibility in all that we do, and we are looking for great people to join our team as we move forward towards a very bright future.
You can learn more about careers at InComm here:or connect with us on,,, or.
InComm InCentives redefines the connection between merchants and their customers through our stored value and mobile gifting solutions. As the pioneer of digital gift card delivery, we help our customers leverage their gift card programs in new ways to drive sales. The InComm InCentives platform supports gift cards sales through e-commerce, social media, promotional, and B2B toolsets. Gift cards can be delivered physically by mail or digitally to a recipient's email or mobile device.
This position will be located in our our St. Louis or Kansas City office. As part of the effort to prevent COVID-19 transmission in our community, our team is currently working remotely.
Please visit our websitefor more information about InComm InCentives.
About This Opportunity
We are looking for a Scrum Master to join our team! The ideal candidate would ensure the team follows Agile methods and practices, fosters Scrum values every day, and facilitates Scrum ceremonies. The Scrum Master would also be working with the Product Owner to make sure development goes smoothly.
Responsibilities
Be a servant-leader for multiple Scrum Teams

Promote Scrum values in the organization: commitment, courage, focus, openness and respect

Facilitate Scrum ceremonies: Sprint Planning, Daily Scrum, Sprint Review and Retrospectives

Facilitate backlog refinement meetings and identify/manage dependencies

Work with the Product Owner to ensure product backlogs and release plans are clear

Inspect and adapt with the Scrum Team to constantly improve performance and responsiveness

Remove impediments or guide the team in removing impediments

Coach the team in their responsibilities of managing the work and progress toward the sprint goals

Guide the team and organization on how to use Agile/Scrum practices and values to delight customers

Build a trusting and safe environment where problems can be raised without fear of blame, retribution, or being judged, with an emphasis on problem-solving

Play an active role in process development in order to help drive the definition and enhancement of Scrum processes.
Qualifications
2-5 years of experience

Preferred Bachelor's degree

Preferred Scrum Master Certification

Very strong communication and organizational skills

Must be a "team-player" with the ability to work within a highly collaborative environment

Must be a creative and critical thinker that is able to confidently express ideas in an articulate and concise manner

Must be able to handle multiple projects simultaneously

Demonstrated ability to mentor team members in various areas of Agile and serve as a Scrum advocate throughout organization

Demonstrate facilitation skills and the ability to maintain working relationships with all levels of the organization

Knowledge of servant leadership, conflict resolution and empiricism

Preferred knowledge of other Agile approaches: XP, Kanban, Crystal, FDD, etc.

Preferred knowledge of successful Agile techniques: User Stories, ATDD, TDD, Continuous Integration, Continuous Testing, Pairing, Automated Testing, Agile Games

Preferred knowledge of C#, ASP.NET, HTML and MS SQL
InComm is an equal employment opportunity employer. We adhere to a policy of making employment decisions without regard to race; color; religion; national origin; sex; sexual orientation; pregnancy, childbirth, or related medical conditions; age; disability or handicap; citizenship status; service member status; or any other category protected by federal, state, or local law.
*This position is eligible for the Employee Referral Bonus Program - Tier II
Job LocationUS-MO-St. Louis | US-MO-Kansas City
TypeFull-Time