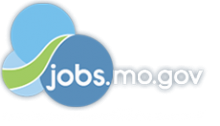 Job Information
Accenture

SAP Software & Platforms Senior Manager

in

Kansas City

,

Missouri
We Are:
Accenture's SAP practice, and we bring the New to life using design thinking, agile development methodologies, and the latest smart tech like IoT, automation, and AI. We even built myConcerto, a mix of SAP and Accenture that helps lead our clients to big wins. Ready to learn as much as you can? We train our people on "new" SAP like SAP Leonardo, S/4HANA and Cloud, and we offer classes and support through our 50,000+ member community. It's also nice to know our hard work doesn't go unrecognized. We've got over 70 SAP awards—more than any other partner—and we're the leading business partner for SAP SuccessFactors, SAP Ariba, SAP Hybris, SAP FieldGlass, SAP Concur, and more. Visit us here to find out more about Accenture's SAP practice. (https://www.accenture.com/us-en/service-technology-sap-overview)
You Are:
An SAP transformation maestro with tons of Software and Platforms industry experience helping clients meet the challenges of digitization. You're in your element using your customer and supply chain know-how and boss-level creative and analytical powers to solve clients' most complex business problems so their companies can do more . Communication and people skills? You have both in spades and you're as comfortable inspiring teams to bring their A-game as you are presenting to the C-suite. As a senior manager, you know that your decisions will have a lasting impact, and you've got the leadership skills to handle the pressure.
The Work:
Use your industry, process, and technical expertise to decipher clients' needs in SAP Industry Solutions for Software and Platform.

Lead teams of consultants to advise clients on using SAP to build state-of-the-art solutions powered by SAP tools such as SAP S/4 ERP or SAP Industry Solutions for Software and Platform

Lead delivery of stand-out SAP industry specific solutions that meet your clients' unique needs and position them for long-term success

Build strong, trusting relationships with your clients' senior leaders to help Accenture become the go-to partner in bringing their long-term vision to life

Grow Accenture's SAP practice by leading business development, proposal submission, and sales efforts

Serve as an Software and Platforms expert and thought leader in the Accenture SAP practice by continuing to build your own and your team's expertise in SAP industry specific knowledge.

For now, all Accenture business travel, international and domestic, is currently restricted to client-essential sales/delivery activity only. Once travel restrictions are lifted, Monday morning and Thursday evening travel is typically required.

Please note: The safety and well-being of our people continues to be the top priority, and our decisions around travel are informed by government COVID-19 response directives, recommendations from leading health authorities and guidance from a number of infectious disease experts.

Here's What You Need:

Minimum 10 years of experience in SAP S/4 ERP or Industry Solution for Software and Platform

Minimum 3 end-to-end SAP implementations, including project planning, estimation, and solution architecture

Minimum 6 years of experience in Project Management

Experience managing teams of 15+, including offshore teams

Bachelor's Degree

Bonus Points If:

You have experience leading or contributing to sales pursuits for SAP related work

You have experience in differentiated industry specific asset development

You have experience in Software and Platforms client-facing consulting roles

Important information

Applicants for employment in the US must have work authorization that does not now or in the future require sponsorship of a visa for employment authorization in the United States and with Accenture.

Accenture is an EEO and Affirmative Action Employer of Females/Minorities/Veterans/Individuals with Disabilities.

Equal Employment Opportunity

All employment decisions shall be made without regard to age, race, creed, color, religion, sex, national origin, ancestry, disability status, veteran status, sexual orientation, gender identity or expression, genetic information, marital status, citizenship status or any other basis as protected by federal, state, or local law.

Job candidates will not be obligated to disclose sealed or expunged records of conviction or arrest as part of the hiring process.

Accenture is committed to providing veteran employment opportunities to our service men and women.

Candidates who are currently employed by a client of Accenture or an affiliated Accenture business may not be eligible for consideration.