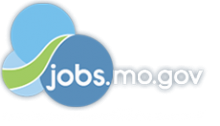 Job Information
Commerce Bank

Salesforce Support Analyst

in

Kansas City

,

Missouri
About Working at Commerce
Wouldn't it be great to build your career at a bank that's known for helping people with their financial challenges? That's exactly what you'd be doing when you join the team at Commerce Bank. We're looking for teammates who are ready to do whatever it takes to help our customers with their everyday financial needs. You'd be helping yourself too, because Commerce has a tradition of recognizing and rewarding team members for their talent, skills and contributions.
No wonder we've been an industry leader for over 150 years and have developed a reputation as a great place to work in the financial services world. If you'd like to be a part of a team and culture that is respected by its peers and in your community, we should talk. We're always looking for the best and brightest.
Job Category:
Grade 07
---
Location: 1000 Walnut St, Kansas City, Missouri 64106
---
Job Expectations:
About This JobThe Salesforce Support Analyst works as part of the Insight360/Salesforce Functional Team for the Commercial Line of Business and serve as the point of contact for Salesforce users. This role is responsible for user support including; clarification of the issue, research, resolution, and communication. This role is also responsible for promoting adoption and data integrity, assisting in the implementation of enhancements, maintaining accurate records and documentation of all customer service activities, and assessing support outcomes to recommend system and/or process improvements. Essential Functions • Support users via Outlook Inbox and Online Case process to resolve Salesforce/CRM related issues. • Research and resolve issues, questions and requests by clarifying the user's inquiry, determining the cause of the problem; selecting and explaining the best solution to solve the problem; following up to ensure resolution. • Proactively address system-level or experience related issues providing documentation of the issue and recommended solutions. Monitor, manage, and investigate client reported issues with the goal to deliver quality solutions to our clients. Partner with development for resolution of client reported issues as necessary. • Keep accurate records and document customer support activities and discussions • Proactively work with Commercial Line of Business units to promote end-user engagement and implement user system adoption strategy. • Maintain best practices and procedures to ensure data quality and integrity within Salesforce. Work with sales team across lines of business and market/division managers to resolve data issues to improve data integrity. • Recommend and document improvements and enhancements to improve processes through analysis of user needs and collecting user information. • Participate in testing and implementation phases of CRM projects. Assist in coordination and execution of User Acceptance Test plans. • Support Business Analysts with reporting needs and documentation of user stories • Perform other duties as assignedWork Schedule: Monday-Friday, 8:00AM-5:00PMKnowledge, Skills & Abilities Required• Familiarity with CRM systems and practices, Salesforce experience preferred • Bachelor's degree or equivalent experience • Excellent verbal and written communication skills with the ability to actively listen and effectively communicate with customers, managers, and executives on technical and business issues • Ability to prioritize, and manage time effectively with shifting priorities and projects • A creative thinker with abilities to problem-solve, communicate and execute ideas and performance solutions. • Empathetic and customer oriented with the ability to adapt/respond to different user skill levels • Must have an understanding/exposure to various computer applications, including but not limited to: Microsoft Word, Excel, PowerPoint, Visio and Outlook • Experience providing high quality customer support in an environment where reliability and punctuality are highly valued • Experience working with technical support partners as well as end users • Motivated and organized self-starter with strong attention to detail and the ability to manage multiple priorities• Inquisitive, agile and strong team player with excellent written, verbal and interpersonal communication skills• Ability to remain adaptable and resilient to all situations with an optimistic outlook and cast a positive shadow that is aligned with our culture and Core ValuesEducation & Experience• Minimum 3 years customer support experience or experience as a client service representative
Time Type:
Full time
Commerce Bank has been awarded numerous awards for our company culture. We have been included on distinguished lists such as Forbes' Best Midsized Employers, Forbes' Best Employers for Women, and Korn Ferry's Engaged Performance Award. You'll see the difference for yourself when you join the team.
Why Commerce?
Inclusion and Diversity at Commerce
How to Join Our Team
Want to be notified of positions that fit your preferences?
Follow these easy steps:
Create a Candidate Account at the top of the page by selecting "Sign In" upper right corner

Sign-up up for Job Alerts

We'll contact you about positions that match your skills and interests
Equal Opportunity Employer
Commerce Bank is proud to be an Equal Employment Opportunity employer and believes that every individual should have the opportunity to work at a job for which he, she or they qualifies. We celebrate diversity and do not discriminate based on race, religion, color, national origin, sex, sexual orientation, age, gender, gender identity, gender expression, veteran status, disability status, or any other applicable characteristics protected by law.