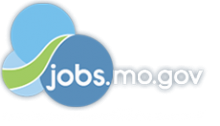 Job Information
The Newberry Group

Risk Analyst

in

Kansas City

,

Missouri
Who We Are?
Today?s leading government agencies and commercial organizations are putting their trust in Newberry Group, and for good reason. As one of the few employee-owned IT firms in the United States, the strength of our company is a direct reflection of our employee owners.
Newberry brings strength to our clients, from the inside out through:
Client intimacy and superior quality;

Presence and accountability in our relationships; and,

Cross-sector leverage of public and commercial sector best practices.
Newberry Group is a nationwide IT company providing program and management consulting, in addition to commercial IT managed services and support.
Location
This is a full-time telework role. Preferred candidates in Kansas City, MO, but will consider candidates anywhere in the U.S.
Salary
Target annual salary - $65,000 to $70,000
Job Summary
Newberry Group's Public Sector Division has an immediate need for a Risk Analyst with the ability to review risks within the agency and provide feedback and ultimately ?treatment? solutions at our client, USDA. The Risk Analyst will have a strong skillset for gathering and analyzing data within the security boundaries at USDA and ability to incorporate a compliance/governance viewpoint to solve the problem. Additionally, the Risk Analyst should have a strong background in risk analysis to be able to navigate the agency to find answers and provide recommendations.
This role receives assignments and reports directly to the Newberry Lead supporting USDA Governance Services Division (GSD) Security Compliance Services Branch (SCSB). The position is integral to our success at USDA and providing our client with the most organized and professional team members to meet their expectations.
Responsibilities and Duties
Under supervision, support the development and maintenance of the risk management programs. Participates in consultation to execute the program components. Assists in the development and maintenance and may include the following:

Risk Appetite

Emerging Risks

Risk Aggregation and Reporting

Risk and Control Self-Assessments

Key Risk Indicators/Key Performance Indicators

Process and Control Library

Makes recommendations to reduce security risks across USDA OCIO CEC at the security control level within each system.

Ability to understand, provide feedback and incorporate solutions by looking at the CIA triad.

Consult with key stakeholders across CEC to understand and incorporate their security needs.

Gather pertinent details and complete risk reports for executive management.
Basic Qualifications and Skills Required
Bachelor's Degree in Information Security, Cyber Security, or related field. Will consider professional experience in lieu of education.

Minimum of 2 years of experience in risk management, auditing or an internal controls role is required.

Experience with risk management frameworks, methodologies, and tools.

Must be able to quickly analyze a large collection of data, then create reports and determine results.

Ability to quickly analyze data and collaborate with key stakeholders to make decisions.

Must be able to communicate clearly and effectively with clients and team members at all levels.

Must be able to organize and manage individual time to complete all projects.

Excellent interpersonal, written, and oral communication skills

Ability to work in a team as well as independently, in a fast-paced, multi-tasking, global environment.

Leadership

Displays a positive attitude.

Demonstrates flexibility in day-to-day work.

Sets high standards of performance for oneself.

Proactive with internal and external teams to stay abreast of the needs for each requirement.

Teamwork

Establishes harmonious working relationships with team members.

Appreciates each team member's contributions and values each individual member.

Experience communicating through Microsoft Teams or a similar platform.

Ability to jump in and support other team members as workloads shift throughout the year.

Client Management

Values internal and external clients and responds in a timely manner.

Establishes effective working relationship with clients.

Follows established communication guidelines.

Uses good judgment in what and how to communicate with clients
Preferred Qualifications and Skills
Understanding of IT/Security Infrastructure audit controls a plus.

Strong Governance, Risk & Compliance background desired.

Programming language highly preferred to help automate some of the functionality (Python and/or SQL)

Factor Analysis of Information Risk certification desired (must be willing to obtain this certification within 6-9 months of start date) ? www.fairinstitute.org
Benefits and Perks
In addition to competitive wages, Newberry Group offers an outstanding benefits package. This includes medical coverage with two plan options (HDHP or PPO), dental and vision coverage, personal time off, paid holidays, telecommuting if available, retirement savings accounts (Pre Tax and Roth), flexible and dependent care savings accounts, life insurance, long and short-term disability coverage, tuition and training reimbursement, employee assistance program, and a generous rewards based wellness program.
The Newberry Group, Inc. is an Equal Opportunity Employer ? EEO/AA/Disability/Veterans.