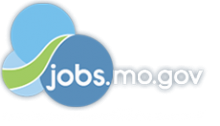 Job Information
Hallmark

REMOTE/UPdated : Lead Back End Software Engineer

in

Kansas City

,

Missouri
REMOTE/UPdated : Lead Back End Software Engineer
Apply now »
Date: Apr 10, 2021
Location: Kansas City, MO, US, 64108
Company: Hallmark
Posting End Date: 01/19/2021
Number of Openings: 1
HALLMARK - WHEN YOU CARE ENOUGH YOU CAN CHANGE THE WORLD
Come join us. You'll add value to one of the world's most iconic consumer brands and be part of our company with a life-affirming purpose to inspire meaningful connections. Our products, content and experiences aim to enrich all lives by making a genuine difference in every life, every day, and our business is focused on bringing the value and relevance of Diversity and Inclusion to every brand, product and person we touch. Our overarching enterprise D&I Framework and plans demonstrate our belief and value in having a diverse and inclusive workforce . Hallmark's D&I efforts will continue to represent ongoing progress and reinforce our commitment, as will our intentional focus on bringing more diverse talent into our business and onto our teams. Hallmark has been recognized as one of Forbes and Statista 2020 Best employers for Diversity, Women and New Graduates .
Who we are: 
The Digital Center of Excellence (DCOE) is the organization within Hallmark Technology that is responsible for:
Building a world-class, consumer-focused caring platform that enables Hallmark's lines of business (LOB) across the enterprise (Crayola, Crown Media, Hallmark Global) to accelerate their direct-to-consumer product strategies

Developing a Cloud-first, multi-tenant digital platform that provides capabilities and services, such as a unified Hallmark Profile, Product Recommendations, Global Payment services, etc.

Building, securing and operating digital consumer products for Hallmark's LOBs

Scaling development capabilities to build for Hallmark's future
As a member of the DCOE group you'll partner with high functioning, high energy teams of cross-functional disciplines that bring products like Hallmark.com and our Hallmark Gold Crown Omnichannel network to life for our consumers. With a consumer-first focus this group delivers impactful digital solutions that have a direct impact on consumer brand engagement and retention in the digital space, which results in revenue growth and brand relevance.
What we're looking for: 
You're a hands-on Lead Back-End Software Engineer ready to join the DCOE's Engineering team. Your primary responsibilities include system and application architecture design and development, feature implementation and technical leadership for the development of bespoke microservices that comprise the DCOE's back-end platform. In addition, you'll provide insight to cross-functional colleagues (e.g. Product, UX, Security) about technical requirements and limitations encountered during development. 
What you'll be doing:
This is a hands-on position with coding and architecture making up a consistent percentage of time. While overall technical leadership for the team and acting as the main technical liaison to the team are required core competencies, we want someone who is driven, takes ownership and is solution oriented. The ability to context switch is important: we want someone who can get down into the weeds in one moment and, in the next, stay above the tree line to give great technical guidance. 
Build robust and scalable software in multiple modern object oriented and functional languages. We are currently building our microservices stack using Golang.

Implement scalable clients and scalable aggregation services

Implement microservices using both asynchronous messaging services and RESTful APIs 

Design and implement multi-threaded and multi-processor solutions

Work on integrations with other internal and external teams 

Participate in creating and clarifying User Stories, and in planning Sprints 

Dive into hard problems and successfully deliver great results on schedule 

Conduct innovative technology research, concept specification and design of individual software components
Who we think would be a great fit: 
We are looking for someone who not only loves designing and building great software but is also passionate about getting stuff done. You are excited by the challenge that comes with delivering innovative solutions for a beloved company and brand going through a digital transformation. You have the skills and experience, but you still love to learn & you want to work with super talented folks to build great products.   
You are a polyglot who enjoys learning new languages, and choosing the right language to solve the problems at hand 

You have a track record of projects completed on time – you excel at getting things done 

You design solutions to integrated systems; you often think in Service-oriented architecture (SOA), microservices, and REST APIs 

You enjoy learning bleeding edge technologies, but employ cutting edge or other more stable technologies to deliver built-to-last solutions 

You think that having intelligent data modeling conversations with a data architect sounds like fun 

You enjoy refactoring code to reduce code complexity but understand delivery matters more than perfect code

You think in multi-threaded or multi-processor solutions

You know design patterns like the back of your hand and you chose which ones to use based on the task at hand, not just because one is popular at the moment 

You are comfortable with performance tuning applications with tools like JMeter or Apache Bench  

You prioritize mitigating security vulnerabilities as a part of your normal development process 

You are not afraid of Data Oriented Design, in fact, kind of like it  

You enjoy heads down coding, but also have great communication skills, love collaborating and are fun to work with 
This is a PROGRESSIVE role that will be filled at the level based on the skills and experience of the selected candidate. ALSO this role is a REMOTE/VIRTUAL Work Opportunity. Residents of Colorado will be ineligible for this opportunity at this time.
Basic Qualifications:
Bachelor's degree in Computer Science or related fields, or equivalent experience

7+ years of professional programming experience with at least 2 years as a Lead Software Engineer

3+ years of professional programming experience with Go

Knowledge of Go programming language, paradigms, constructs, and idioms

2+ years of professional programming experience with Service-oriented architecture (SOA), microservices, and REST APIs

2+ years of hands-on experience with cloud providers such as AWS and GCE
Preferred Qualifications: 
Knowledge of common Goroutine and channel patterns

Experience with the full suite of Go frameworks and tools, including:

Dependency management tools such as Godep, etc.

Go's templating language

Go's code generation tools, such as Stringer

Popular Go web frameworks, such as Revel

Router packages, such as Gorilla Mux

Ability to write clean and effective Godoc comments

Experience developing containerized microservices and serverless architectures

Experience with distributed systems and related concepts

Experience with API Gateways, and strong understanding of API management and orchestration

Experience with SQL and NoSQL datastores including but not limited to Postgres, MySQL, and Elasticsearch

Experience with Apache Kafka

Development experience with AWS services

Experience in scaling applications

Strong computer science theory fundamentals like algorithms and data structure design

Experience with agile software development methodology

Experience mitigating security vulnerabilities

Familiarity with performance tuning applications with tools like JMeter or RedLine13

Experience with Test Driven Development (TDD)

Experience developing with PHP

Experience developing with Elixir

Comfortable working on small, cross-functional, fast paced teams

Excellent communication skills
In compliance with the Immigration Reform and Control Act of 1986, Hallmark Cards, Inc. and its subsidiary companies will hire only individuals lawfully authorized to work in the United States. Hallmark does not generally provide sponsorship for employment. Employment by Hallmark is contingent upon the signing of the Employment Agreement, signing of an agreement to arbitrate in connection with the Hallmark Dispute Resolution Program, completing Form I-9 Employment Eligibility Verification, education verification and satisfactory reference and background checks.
BENEFITS AND PERKS:
At Hallmark, we help people feel connected to what matters. That's true of our employees, just as it is our consumers. Providing benefits that support the lives and wellbeing of Hallmarkers is among the most important investments the company makes.
Hallmark benefits are designed to give you choices. Wherever you are in life, we want you to find the benefits that are right for you and your loved ones. Explore the Hallmark Benefits Guide (https://corporate.hallmark.com/wp-content/uploads/2018/10/Hallmark_Benefit_Guide_Corporate.pdf) to learn more.
Hallmark is an equal opportunity employer. All qualified applicants will be considered for employment without regard to race, color, religion, sex, age, pregnancy, national origin, physical or mental disability, genetics, sexual orientation, gender identity, veteran status, or any other legally-protected status. Principals only please.
Nearest Major Market: Kansas City
Apply now »
Find similar jobs: