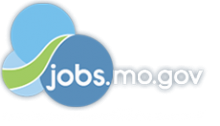 Job Information
Cornerstone Building Brands

Project Manager

in

Kansas City

,

Missouri
Project Manager
Kansas City, MO, USA Req #11610
Wednesday, June 2, 2021
A Project Manager will be responsible for planning, management, coordination and financial control of projects. Project manager will ensure that a project is completed on time and within budget; that the project's objectives are met and that resources are meeting their work performance criteria. Project manager oversees the project to ensure the desired result is achieved, use of the most efficient resources and all Stakeholders are satisfied.
The Project Manager is primarily responsible to lead, oversee and ensure the successful delivery and management of single or multiple projects within scope, quality, time and cost constraints. Initiatives will include operational model change initiatives; efficiency and effectiveness initiatives; and business capabilities development. Project Managers improve the consistency, quality, predictability and efficiency of project delivery, as well as providing leadership in best practices. In addition, the Project Manager must have excellent communication skills, be highly motivated and customer focused, and highly organized.
RESPONSIBILITIES
Primary focus on commercialization of large product redesigns and large equipment/facilities projects

Assist in developing/refining Corporate Project Management process

Manage projects from Initiation through Closure

Manage activities around developing Scope, Schedule and Cost baselines

Manage communications with Stakeholders including monthly PAC and bi-weekly NPD team meetings

Report and escalate to upper management as needed

Develop, update and maintain reporting dashboards

Track project progress/milestones and ensure all projects are delivered on-time, within scope and budget

Work with Functional Managers to ensure resource availability and allocation

Create and maintain all Project Framework documentation

Ability to collaborate and work effectively with cross-functional teams

Perform risk management and manage changes in Scope, Schedule and Cost accordingly

Perform post-mortems for all projects and apply to Project Management process improvement

Train others on the fundamentals of Project Management

Develop full-scale project plans and associated communications documents

Identify and resolve issues and conflicts within the project team

Identify and manage project dependencies and critical path

Define project scope, goals and deliverables that support business goals in collaboration with senior management and stakeholders

Effectively communicate project expectations to team members and stakeholders in a timely and clear fashion

Set and continually manage project expectations with team members and other stakeholders

Plan and schedule project timelines and milestones using appropriate tools

Determine the frequency and content of status reports from the project team, analyze results, and troubleshoot problem areas

Define project success criteria and disseminate them to involved parties throughout project life cycle

Develop best practices and tools for project execution and management

REQUIREMENTS

Education : BS in Engineering or Business required. Advanced degree preferred.

Experience:

Five plus years leading projects required

Preferred experience within the Building Material industry

PMP Certification is a plus

Management of Stage-gate process

Skills/Abilities:

Strong organizational skills required

Excellent written, verbal communication and presentation skills required

Strong knowledge of MS Office, MS Project required

SmartSheet expertise is preferred

Other : Position requires moderate travel (Less than 30%).

Cornerstone Building Brands is the largest manufacturer of exterior building products in North America. Our comprehensive portfolio spans the breadth of the residential and commercial markets, while our expansive footprint enables us to serve customers and communities across North America. Our relentless focus on excellence combined with our ongoing commitment to innovation and R&D has driven us to become the #1 manufacturer of windows, vinyl siding, insulated metal panels, metal roofing and wall systems, and metal accessories. We believe every building we create, and every part of that building, positively contributes to communities where people live, work and play.

Cornerstone Building Brands is an equal opportunity employer and does not discriminate against any employee or applicant for employment because of age, race, religion, color, protected veteran status, disability, sex, gender identity, sexual orientation or national origin. Must be at least 18 years of age to apply.
Notice of Recruitment Fraud
We have been made aware of multiple scams whereby unauthorized individuals are using Cornerstone Building Brand's name and logo to solicit potential job-seekers for employment. In some cases, job-seekers are being contacted directly, both by phone and e-mail. In other instances, these unauthorized individuals are placing advertisements for fake positions with both legitimate websites and fabricated ones. These individuals are typically promising high-paying jobs with the requirement that the job-seeker send money to pay for things such as visa applications or processing fees. Please be advised that Cornerstone Building Brands will never ask potential job-seekers for any sort of advance payment or bank account information as part of the recruiting or hiring process.
Other details
Job Family Marketing

Pay Type Salary
Apply Now