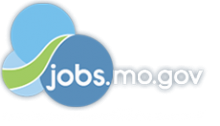 Job Information
Anthology

Project Manager

in

Kansas City

,

Missouri
A Project Manager defines project objectives and scope and manages implementation activities from the creation of the project plan to the go-live and transition to support services for Anthology software implementation projects. In accordance with Anthology standard implementation methodology, the Anthology Project Manager drives the entire implementation process to ensure project deliverables are completed on time and within budget. The Project Manager works with the Resource Manager to ensure the project is properly staffed for project requirements. The Project Manager must have the ability to learn Anthology Software and willing to provide hands-on support to the project team if necessary to keep the project on schedule. The Project Manager must be a proactive, self-starting, professional, able to travel, willing to flexible with schedule to accommodate client schedules, and strive for consistent high-quality results. The Implementation Project Management will have the ability to learn Anthology software.
Essential Job Responsibilities
Perform assigned project tasks with minimal supervision.

Establish a positive, professional relationship with client staff; inclusive of professional demeanor, conduct, and appearance.

Define project scope and deliverables.

Create baseline project plans and budgets.

Create project strategies, organization, and governance based on our implementation methodology.

Execute project communication strategy, including regular project and executive status reporting.

Manage project activities according to inline with approved scope, schedule, and budget. Applies expert understanding of and maintains accountability for all client-facing documentation including functional, technical, and/or end-user materials.

Develop contingency/recovery plans which could determine the economic impact and critical success factors related to business decisions.

Define project team roles and responsibilities.

Negotiate with customers to set and manage expectations.

Manage conflicting customer requests and complex issues/problems.

Provide direction to resolve complex problems, collaborating with others as appropriate; identifies trends. Maintains accountability for the timely resolution of project-related issues.

Identify the need for change or development of new processes to meet changing needs or improve the effectiveness of the entire implementation. Guides process improvement efforts by assessing risks and applying innovative problem-solving techniques.

Provide assistance with project implementation tasks as necessary.

Bachelor's degree in relevant field (Information Technology, Business Administration, and Finance) or 15 years of relevant work experience.

3 years of project management experience implementing complex software packages and/or ERP implementations.

Higher Education industry experience preferred

PMI certification preferred

Master's degree preferred

Proficient in Microsoft Project and Microsoft Office applications.

Advanced skills in successfully managing projects to completion within a defined scope, schedule, and budget

Proficient with project management methodologies and processes, including Schedule Management, Issue Management, Risk Management, Decision Management, Scope Management, Project

Budget Management, Communications Management, Project Change Management.

Demonstrated ability to manage multiple projects simultaneously.

Demonstrated ability to lead and motivate a team to meet goals and objectives.

Demonstrated ability to lead client project meetings.

Highly developed written and oral communication skills to communicate effectively with all levels within the post-secondary higher education administrative structure.

Highly developed customer-facing skills, including proven listening skills and the ability to network with client staff.

Ability to establish strong relationships within the organization to achieve results.

Ability to learn new technologies quickly in order to explain Anthology products and services to customers and to assist with simple implementation tasks as necessary.