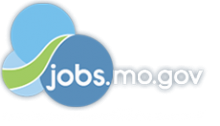 Job Information
Commerce Bank

Presentation Strategist & Designer

in

Kansas City

,

Missouri
Job Category:
Grade 08
---
Location: 1000 Walnut St, Kansas City, Missouri 64106
---
Job Expectations:
How would you like to work for a great company that offers career growth and values your skills and experience? For over 150 years, Commerce Bank has built a strong reputation as a "Super Community" bank and is recognized as an industry leader. In today's growing and competitive financial services industry, we look for creative and innovative solutions to meet the needs of our customers. To achieve our results, we recruit the best and brightest employees who ask, listen, and solve to meet our customers' needs!Job SummaryThe Presentation Strategist & Designer is responsible for project managing large sales opportunities with internal stakeholders. The strategist will offer insights and make recommendations to the internal team while also developing Microsoft PowerPoint content for Business-to-Business proposals. This role will be a member of an existing team responsible for the same work.Essential Functions/ResponsibilitiesB2B Proposals (Relationship Reviews):- Create, edit, and project manage customer-facing B2B proposals with Sales and Account Managers; build and maintain a process for scaling proposal sizes in order to drive adoption; develop effective, customer-focused strategies for expanding or starting relationships and elicit deeper conversations.- Create/edit Relationship Reviews for accuracy, brand positioning, formatting and style.- Develop client-facing materials through Adobe Creative Suite and Microsoft Office, with particular emphasis on Microsoft PowerPoint.- Help drive adoption of Relationship Review process through market visits, internal presentations, and CRM usage.- Track win/loss statistics to aid in determining if any changes to processes or targets should be recommended; follow up with internal stakeholders.- Implement persona research to aid in the development of Relationship Review strategies.- Collaborate with fellow B2B Proposals Team Members on deliverables as needed.- Upload documents and other content to the Relationship Review SharePoint site.Commercial Internal Communications:- Attend and participate in team roadshows to foster awareness for the CIC+B2B Team and increase proposal collaboration.- Help manage other SharePoint libraries as required.Work Schedule- Full Time, 40 hours per week.- Monday - Friday, 8:00am-5:00pm. - Location: Downtown Kansas City, Bank Building.Knowledge, Skills, & Abilities- Required: - Strong Microsoft PowerPoint skills, including ability to creatively display information while remaining within brand standards. - Attention to detail. - Ability to manage multiple tasks simultaneously. - Effective interpersonal skills. - Flexibility and openness to new tasks and assignments. - Proficiency at prioritization and simultaneously managing multiple projects. - Demonstrated success in adhering to schedules and deadlines.- Preferred: - Familiarity with Microsoft SharePoint. - Familiarity with Adobe Creative Suite software. - General familiarity with CRM functionality and survey tools (SurveyMonkey, Qvidian, etc.).Education/Experience- Required: - Bachelor's Degree or equivalent combination of education and experience.- Preferred: - Bachelor's Degree in marketing, journalism, public relations, business administration, communication studies, or related field. - Payment systems, commercial banking, or financial services experience. - Experience with Salesforce.com. - Experience in project management.
Time Type:
Full timeJoin our winning team.
If you're looking for something more than just another job, we're looking for you. We're searching for people with a make-it-happen attitude who also want to make a difference. At Commerce Bank, we take the time to really get to know our customers. Then we work together to help them achieve their goals. It's a great feeling. We are committed to always bringing our best, which means we are constantly looking for the best to join us. Does that sound like you?
Commerce Bank has been awarded numerous awards for our company culture. We have been included on distinguished lists such as Forbes' Best Midsized Employers, Forbes' Best Employers for Women, and Korn Ferry's Engaged Performance Award. You'll see the difference for yourself when you join the team.
Want to be notified of positions that fit your preferences? Follow these easy steps:
Create a Candidate Account at the top of the page by selecting "Sign In" upper right corner

Sign-up up for Job Alerts.

We'll contact you about positions that match your skills and interests!​
Commerce Bank is proud to be an Equal Employment Opportunity employer and believes that every individual should have the opportunity to work at a job for which he, she or they qualifies. We celebrate diversity and do not discriminate based on race, religion, color, national origin, sex, sexual orientation, age, gender, gender identity, gender expression, veteran status, disability status, or any other applicable characteristics protected by law.