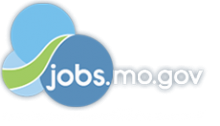 Job Information
Bureau of the Fiscal Service

Payment Management Project Manager

in

Kansas City

,

Missouri
Summary
PLEASE NOTE: Based on the current hiring restrictions, selectees may be subject to additional approvals prior to an offer being extended.
The incumbent serves as a Senior Project Manager for the Payment Managementdepartment in the Department of the Treasury, Bureau of the Fiscal Service, Payment Management, Kansas City (KFC).
Responsibilities
As a Payment Management Project Manager , you will:- Plan, coordinate and execute major projects and studies involving one or more specialized areas. Develop project plans and identify the major tasks, subtasks, and deliverables; set priorities and deadlines for completion of work; and assign and distribute tasks among team members based on priorities and deadlines.
Develop resource estimates including budget, human resources, and other requirements needed to complete the project. Leverage resources across various phases of projects, taking into consideration problems or shifts in priorities while coordinating a wide variety of technical resources in various organizations, and coordinating and facilitating the effective interaction of the stakeholders interested in the ultimate outcome.

Manage and negotiate resource needs with internal and external organization areas, including contractors, developers, testers, subject matter experts, business analysts, business owner, etc. Responsible for ensuring the completion of project documents such as, but not limited to, Investment Charter, Risk Register, Risk Management Plan, and Gap Analysis.

Report to the Manager periodically on team and individual project accomplishments, problems, progress in mastering tasks and work processes, and individual and team training needs.

Represent the team consensus and convey the team's project findings and recommendations in meetings and dealings with team leaders, program officials, the public, and other customers on issues related to or that have an impact on the team's objectives, work products and or tasks.
Requirements
Conditions of Employment
Must be U.S. Citizens or U.S. Nationals.
Please refer to "Conditions of Employment."
Click "Print Preview" to review the entire announcement before applying.
If you do not meet any of the categories listed above, you may wish to apply under announcement 21-FS-98-P, which is open for anyU.S. Citizen or U.S. National to apply. Please refer to that announcement for details on open period, eligibility, and how to apply.
Any required documents should be submitted at the time that you apply as documents will not be accepted after the cut-off date.
The experience may have been gained in either the public, private sector orvolunteer service.One year of experience refers to full-time work; part-time work is considered on a prorated basis. To ensure full credit for your work experience, please indicate dates of employment by month/day/year, and indicate number of hours worked per week on your résumé.
Qualifications
You must meet the following requirements within30 daysafter the closing date of this announcement.
For the GS-14, you must have one year of specialized experience at a level of difficulty and responsibility equivalent to the GS-13 grade level in the Federal service. Specialized experience for this position includes ALL of the following: -Planning and implementing enterprise level programs or projects; AND -Recommending goals, strategies, and plans required to meet objectives set by program agencies; AND -Producing written reports and briefing materials that are suitable for presentation to the highest executive levels. In addition to the above requirements, you must meet the following time-in-grade requirement, if applicable:For the GS-14, you must have been at the GS-13 level for 52 weeks.
Education
Additional Information
Factors such as cost effectiveness, labor market conditions and difficulties in filling the position will be reviewed in determining if payment of relocation expenses is in the best interest of the Government. - We may select from this announcement or any other source to fill one or more vacancies.- This is a bargaining unit position.- This position is a high risk position.- We offer opportunities for telework.- We offer opportunities for flexible work schedules.CONDITIONS OF EMPLOYMENT: - A one year probationary period may be required.- Public Trust – Background Investigation will be required. - Must successfully complete a background investigation. Periodic reinvestigation is required no later than five years after selection and at least every succeeding five years.- Complete a Declaration for Federal Employment to determine your suitability for Federal employment, at the time requested by the agency.- If you are a male applicant born after December 31, 1959, certify that you have registered with the Selective Service System or are exempt from having to do so.- Have your salary sent to a financial institution of your choice by Direct Deposit/Electronic Funds Transfer.- Go through a Personal Identity Verification (PIV) process that requires two forms of identification from the Form I-9. Federal law requires verification of the identity and employment eligibility of all new hires in the U.S.- Obtain and use a Government-issued charge card for business-related travel.