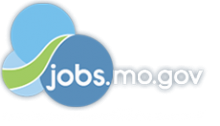 Job Information
Commerce Bank

Operations Business Line Technical Manager

in

Kansas City

,

Missouri
About Working at Commerce
Wouldn't it be great to build your career at a bank that's known for helping people with their financial challenges? That's exactly what you'd be doing when you join the team at Commerce Bank. We're looking for teammates who are ready to do whatever it takes to help our customers with their everyday financial needs. You'd be helping yourself too, because Commerce has a tradition of recognizing and rewarding team members for their talent, skills and contributions.
No wonder we've been an industry leader for over 150 years and have developed a reputation as a great place to work in the financial services world. If you'd like to be a part of a team and culture that is respected by its peers and in your community, we should talk. We're always looking for the best and brightest.
About This Job
The Business Line Technical Manager leads a team that will assist with developing and implementing policies and procedures to ensure that automations support the organization's business and meet the need of the end users. The Business Line Technical Manager will work with a team to define system requirements based on user/client needs, cost, and required integration with new or existing applications, systems, or platforms. The applicant will lead a small team of individuals performing data mapping, data analytics, process design and process mapping for a range of low code technologies.The Business Line Technical Manager and their team will analyze various business needs and assist with determining the appropriate design to solve the issue. The successful candidate must be a self-starter and display proven analytical and critical thinking skills. A willingness and desire to learn will also be essential. This position will participate in a number of concurrent projects, many of which will be found on the Bank's strategic project list.
Essential Functions
Lead, mentor and motivate team members to implement the department strategy and manage department workflow with guidance on departmental projects/issues, and provide coaching and development opportunities appropriate to each direct report's individual needs

Perform all necessary management functions, including hiring, evaluations, annual increase allocations and disciplinary action as required

Communicate decisions, priorities and relevant information to team members effectively

Support budget management, planning and expenditure

Perform other duties as assigned
Knowledge Skills & Abilities Required
Strong knowledge of the RPA development field, including knowledge of best practices

Strong critical thinking skills with the ability to apply discretion and sound judgement to efficiently and effectively solve problems

Ability to drive results and balance management of organizational risk and meeting goals of the business

Strong leadership skills with ability to motivate team members and foster a positive team environment that gives way to collaboration and unified goals

Outstanding interpersonal and relationship building skills with the ability to effectively communicate with all levels of the company, clearly expressing ideas and concepts both verbally and in writing

Ability to remain adaptable and resilient to all situations with an optimistic outlook and cast a positive shadow that is aligned with our culture and Core Values

Strong proficiency with Microsoft Word, Excel and Outlook
Education & Experience
Bachelor's degree in Information Technology, Business, Math, Engineering orrelated field or equivalent combination of education and experience required

3+ years technical experience required

3+ years leadership/supervisory experience required
Location: 811 Main St, Kansas City, Missouri 64105
Time Type:
Full time
Commerce Bank has been awarded numerous awards for our company culture. We have been included on distinguished lists such as Forbes' Best Midsized Employers, Forbes' Best Employers for Women, and Korn Ferry's Engaged Performance Award. You'll see the difference for yourself when you join the team.
Why Commerce? (https://www.commercebank.com/careers/about-commerce)
Inclusion and Diversity at Commerce
How to Join Our Team (https://www.commercebank.com/careers/how-to-join-our-team)
Want to be notified of positions that fit your preferences?
Follow these easy steps:
Create a Candidate Account at the top of the page by selecting "Sign In" upper right corner

Sign-up up for Job Alerts

We'll contact you about positions that match your skills and interests

Equal Opportunity Employer
Commerce Bank is proud to be an Equal Employment Opportunity employer and believes that every individual should have the opportunity to work at a job for which he, she or they qualifies. We celebrate diversity and do not discriminate based on race, religion, color, national origin, sex, sexual orientation, age, gender, gender identity, gender expression, veteran status, disability status, or any other applicable characteristics protected by law.