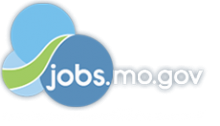 Job Information
Abbott

IT Quality Project Manager II

in

Kansas City

,

Missouri
DO WORK THAT MATTERS
At Abbott, diverse ideas, perspectives, and expertise allow us to create the life-changing solutions that help people live healthier lives. In 150 countries and with businesses spanning nutrition, diagnostics, medical devices, and branded generic pharmaceuticals, Abbott offers you enormous opportunities to explore your interests and help you achieve your career and personal goals.
Abbott Rapid Diagnostics (formerly Alere) is part of Abbott's Diagnostics family of businesses, bringing together exceptional teams of experts and industry leading technologies to support diagnostic testing which provides important information for treatment and management of diseases and other conditions.
BUSINESS UNIT
eScreen (Abbott's Workplace Services Business) is driven by the vision, passion and dedication of its employees who are committed to developing and delivering innovative products and services which automate and streamline the employee screening process by combining cutting-edge technology with superior customer service.
The IT Quality Project Manager will oversee and hold key roles in various sized projects. The person hired in this role will serve as the main liaison between the IT staff, IT management, and project owners.
RESPONSIBILITIES
The person hired in this role will be responsible for performing a wide range of duties around planning, staffing, implementing, controlling, and evaluating projects with oversight from Senior Project Management staff and/or IT Management.
In addition, but not limited to, the following is a list of responsibilities for the person hired in this role:
Definethe scope of the project in collaboration with management and/or projectowner(s).

Reviewthe project schedule with management and all other staff that will beaffected by the project activities; revise the schedule as required.

Determinethe objectives and measures upon which the project will be evaluated atits completion.

Ensure execution of the project according to theproject plan, removing roadblocks when necessary.

Develop,update, and maintain forms and records to document project activities.

Establish arecordkeeping system to ensure that all project information is appropriatelydocumented and secured, yet accessible to appropriate personnel.

Monitorthe progress of the project and adjust as necessary to ensure thesuccessful completion of the project.

Establisha communication schedule to update stakeholders, including appropriatestaff in the organization, on the progress of the project.

Reviewthe quality of the work completed with the project team on a regular basisto ensure that it meets the project standards.

Writereports on the project for Executives, management, and all concernedparties.

Monitorand approve all budgeted project expenditures.

Monitorand approve resource allocations.

Identify,implement, and oversee process improvements, standards, and procedures toproject management to ensure the highest quality end product is deliveredto customers.

Wherestandard project management practices may not be warranted, the personhired will need to be flexible and adapt industry knowledge to monitor,track, and control efforts in ways that are practical.
BASIC QUALIFICATIONS
Bachelorof the Arts (BA), Bachelor of Science (BS) degree, or Associates inComputer Science or a related field and at least 3 years of related work experience;or an equivalent combination of education and work experience
Knowledge and Competency Requirements:
Demonstratedability to set and meet tight deadlines and function well under pressure

Demonstratedability to develop effective working relationships with all departmentswithin the Information Technology department, as well as the businesspartners

Demonstratedorganization and documentation skills

Abilityto work in a dynamic and fast paced environment

Strongproblem-solving skills

Workingknowledge of Windows operating systems and Microsoft Office applicationsincluding Outlook, Work, Excel, Visio, PowerPoint, etc.
Working hours and location:
Thisposition may also be required to work nights and weekends as needed tosupport project deployment schedules. This is typically a role thathas hours of 8 AM to 5 PM Monday through Friday.

Thisrole is based out of the Kansas City, MO office near 81st. and WardParkway.
About Abbott
At Abbott, we're committed to helping people live their best possible life through the power of health. For more than 130 years, we've brought new products and technologies to the world -- in nutrition, diagnostics, medical devices and branded generic pharmaceuticals -- that create more possibilities for more people at all stages of life. Today, 107,000 of us are working to help people live not just longer, but better, in the more than 160 countries we serve.
AN EQUAL OPPORTUNITY EMPLOYER, ABBOTT WELCOMES AND ENCOURAGESDIVERSITY IN OUR WORKFORCE.
We provide reasonable accommodation to qualified individuals with disabilities. To request an accommodation, please send an email to myrecruiter@alere.com .
An Equal Opportunity Employer
Abbot welcomes and encourages diversity in our workforce.
We provide reasonable accommodation to qualified individuals with disabilities.
To request accommodation, please call 224-667-4913 or email corpjat@abbott.com