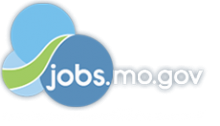 Job Information
HNTB

Information Security Specialist

in

Kansas City

,

Missouri
What We're Looking For
Responsible for investigating and analyzing all activities related to cyber incidents within the firm. Coordinates access reviews, operating system patching cycles, and application security reviews. Collects data from a variety of Computer Network Defense (CND) tools, including intrusion detection system alerts, firewall and network traffic logs, and host system logs to analyze events that occur within their environment. Under general direction, develops risk management procedures, business continuance scenarios, contingency and disaster recovery plans for central and distributed systems and networks to maintain operations during downtime and/or major disasters. Identifies and makes recommendations regarding critical points of failure. Operates as the main IT point of contact for annual audits. Prioritizes and communicates recommended security enhancements to IT leadership.
Primary Focus Will Include:
NIST compliance

Audit coordination

IT access reviews
Preferred Qualifications and Skills:
CEH, CISM, CISSP, GSEC, CompTIA Security+ certifications or licenses preferred

Involvement with vendor risk assessments.

Experience with security policy and standards creation, interpretation and maintenance.

Ability to be bold, but not overbearing, in representing security best practices.

Demonstrated knowledge of applying system security principles, policies and regulations.

Experience working with an Endpoint security solution such as TRAPS.

Must be organized and self-motivated with the ability to track and manage work in JIRA.
*IND
#LI-NF
What You'll Need
Essential Responsibilities:
Investigates and documents security incidents reported through our security tools or by the service desk.

Acts as the main point of contact for annual audits.

Coordinates operating system patching schedules for all end-point devices.

Conducts a quarterly access review of all in scope applications.

Defines, prioritizes, and manages security initiatives.

Review application architecture configurations to ensure security best practices are being used.

Conducts annual disaster recovery tests and ensures all applications have an up-to-date DR plan.

Performs other duties as assigned.
Minimum Qualifications:
Bachelor's Degree in Information Security, Computer Science or relevant field

7 years of experience in Information Security

In lieu of education, 11 years of experience in Information Security
Visa sponsorship is not available for this position.
About Us
For more than a century, HNTB has helped deliver infrastructure solutions that best meet the unique needs of our clients. With client relationships spanning decades, we understand infrastructure life cycles and have the perspective to solve technical challenges with clarity and imagination. We are far more than a design firm. We see and help address far-reaching issues of financing, legislation, design, construction, community outreach and ongoing operations. As employee-owners committed to the highest levels of performance, we enable clients to achieve their goals and inspiring visions.
Just like we are committed to delivering for our clients, HNTB is also committed to delivering for you by offering benefits to protect the health of you and your family, help you balance family and career, and build your savings for retirement. Learn more by visiting HNTB Total Rewards at https://www.myhntbtotalrewards.com/en/public/ .
HNTB is an Affirmative Action and Equal Opportunity Employer at https://www.hntb.com/equal-opportunity/ .
HNTB does not discriminate on the basis of race, color, religion, sex, national origin, age, disability, pregnancy status, sexual orientation, gender identity, veteran status, genetic information, citizenship status, or other status protected by law. We will provide reasonable accommodations for qualified individuals with a disability where appropriate.
Work Authorization
In compliance with the Immigration Reform and Control Act of 1986, we will hire only U.S. citizens and aliens lawfully authorized to work in the United States (if the position is or will be one which is subject to U.S. law).
Verification of employment eligibility will be required at the time of hire. Visa sponsorship is typically not available for entry level positions.
HNTB participates in E-Verify at https://www.e-verify.gov/sites/default/files/everify/posters/EVerifyParticipationPoster.pdf
Know your rights: Right to Work at https://www.e-verify.gov/sites/default/files/everify/posters/IERRightToWorkPoster%20EngEs.pdf