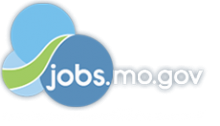 Job Information
Cigna

IFP Market Strategy and Business Development Lead- Work From Home Opportunity- Illinois or Missouri Preferred Locations

in

Kansas City

,

Missouri
Job Summary:
The Market Manager for Individual & Family Plans (IFP) is the market-level business owner that is accountable for executing a comprehensive market strategy that builds the business and develops short/long range goals and business plans in order to deliver targeted growth and earnings. The role will drive change leadership to best align the localization strategy within an evolving IFP business model in order to achieve business results such as profitability and scale. This individual will build a deep understanding of the marketplace and create an IFP strategy around competitive activity and distribution tactics, cost structure, risk, product and pricing position in the market, and will identify key segment-specific needs in order to direct the network and benefit design in order for the business to be competitive and differentiated. This role will play the critical function of leading IFP work with the Market Presidents and local market teams to ensure that the business needs are delivered across the enterprise, while keeping other areas informed on our key business results and strategies.
The Market Manager will drive action across the segment through strong partnerships with functional areas such as contracting, distribution, risk management, pricing, product and strategy development and will be responsible for delivering business goals and building out a forward-looking strategy.
The successful candidate will have a broad background that includes understanding medical products and, ideally, some exposure to government business. They will have business leadership experience, an ability to manage a P&L, know how to utilize competitive intelligence to derive business needs, understand how network construct can impact competitive position and have exposure to the commercial side of health care. The role will rely heavily on analytics to understand profitability drivers within a territory. An ability to leverage data and analytics, use business performance trending and understand macro environment developments to identify opportunities and risks to drive business actions and decisions are a critical component of being successful in this role.
Core Responsibilities:
• Identify business opportunities to support overall growth plans with an emphasis on developing and growing all channels and increasing market share.
• Proactively manage P&L for assigned territory; monitor financial /operational performance (sales volume, retention, risk performance, operational stats, expense drivers) and work across the business to drive the strategy (product, pricing, etc.) and corrective actions to meet targets.
• Bring a strong P&L orientation; identify and drive opportunities in support of maximizing P&L while managing risk.
• Maintain a comprehensive understanding of local market dynamics, competitive landscape, and legislative developments.
• Leverage marketing, advertising and distribution partners to promote the brand within the local market.
• Effectively create, manage and maximize key relationships to create synergies, alliances and new opportunities.
• Shape the culture of the organization as it adjusts to an ever changing marketplace. Promote an organization that strategically builds the business and market relationships, has a long-term vision in the market, and rewards/ encourages accountability while recognizing individuality and diversity.
• Build collaborative relationships across the enterprise to achieve corporate, financial and market objectives while providing the very best in products and customer service.
• Maximize the local value proposition through partnerships with key matrix organizations (network, contracting, medical management, distribution, account management, product, etc.)
• Develop strong relationship with Market Presidents and local market teams to integrate and partner across other segments to generate maximum value creation to Cigna within the market, while ensuring IFP is represented in enterprise decisions.
Minimum Qualifications:
• Minimum of a Bachelor's degree in business, healthcare, or related field equivalent experience preferred
• Demonstrated leadership experience managing a P&L
• Strong financial acumen and P&L accountability; has a track record of achieving bottom-line results by managing against well-crafted strategic plans. Adjusts costs, revenue and operating expenses to achieve earnings plan.
• Demonstrates ability to anticipate the market and external influences.
• Demonstrates personal accountability.
• A strong strategic sense coupled with an operational orientation; able to contribute to a strategic process, yet is someone who executes flawlessly.
• Minimum 5 years in a strategic and leadership role in a service, sales, product or consulting environment.
• Broad knowledge of all aspects of health care, product and customer / clients
• A team player with experience building strong relationships both internally and externally, and with a strong sense of self-initiative and desire to succeed.\Proven leadership, influencing and negotiation skills in a highly matrixed environment.
• Demonstrated ability to influence others and utilize resources to accomplish tasks. Has excellent win/win negotiation skills. Must have strong communication, interpersonal and presentation skills.
• Knowledge of Contracting, Provider Relations and Medical Management such that he/she can leverage support needed to deliver the right customer solution.
• Someone with proven experience creating opportunities to drive and sustain profitable growth. Able to develop and execute an aggressive strategic sales and marketing plan targeted at capitalizing on the existing client base coupled with the ability to execute against the plan.
• Proven ability to analyze competitors' products, distribution systems, administrative and service capabilities as well as marketing plans and strategies.
• Enterprise thinker with proven ability to influence across a matrix environment. Ability to develop relationships across all levels of the organization, as well as externally.
• Comfortable dealing with and managing an ever changing, highly competitive industry/ environment; communicates optimism and confidence in the future.
• Strong analytical skills. Has the ability to look at different data elements and formulate a business case. Likes working with data
• Effective communication skills. Experience and comfort level communicating with individuals at all levels
• Able to make sound assumptions and is comfortable working in situations where data is incomplete or limited (problem solving).
• Entrepreneurial thinking skills with strong customer focus and team orientation
• Drive and commitment to do what is necessary to get the job done efficiently, thoroughly and professionally.
• Ability to influence organization to drive business plans and achieve results, including an ability to work with cross functional teams to solve problems
About Cigna
Cigna Corporation (NYSE: CI) is a global health service company dedicated to improving the health, well-being and peace of mind of those we serve. We offer an integrated suite of health services through Cigna, Express Scripts, and our affiliates including medical, dental, behavioral health, pharmacy, vision, supplemental benefits, and other related products. Together, with our 74,000 employees worldwide, we aspire to transform health services, making them more affordable and accessible to millions. Through our unmatched expertise, bold action, fresh ideas and an unwavering commitment to patient-centered care, we are a force of health services innovation.
When you work with Cigna, you'll enjoy meaningful career experiences that enrich people's lives while working together to make the world a healthier place. What difference will you make? To see our culture in action, search #TeamCigna on Instagram.
Qualified applicants will be considered without regard to race, color, age, disability, sex, childbirth (including pregnancy) or related medical conditions including but not limited to lactation, sexual orientation, gender identity or expression, veteran or military status, religion, national origin, ancestry, marital or familial status, genetic information, status with regard to public assistance, citizenship status or any other characteristic protected by applicable equal employment opportunity laws.
If you require an accommodation based on your physical or mental disability please email: SeeYourself@cigna.com. Do not email SeeYourself@cigna.com for an update on your application or to provide your resume as you will not receive a response.