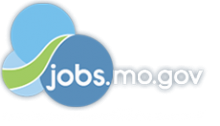 Job Information
Realogy Holdings Corporation

Field Marketing Specialist

in

Kansas City

,

Missouri
7265BR
Field Marketing Specialist
Cincinnati
Ohio
Job Description
The Marketing Specialist role is responsible for supporting agent engagement with company Agent Value Proposition tools and services, otherwise known as Core 4. The position supports key marketing objectives and goals and works to ensure that agents are supported in the mastery of understanding and leveraging company services to build their business while also ensuring that the company's brand image is well represented within the framework of company core values and strategy.
The Marketing Specialist may support multiple offices in a region based on local demographics and production considerations including office geography, number of agents, sales volume (units and listings), as well as concentration of luxury business.
Essential Duties & Responsibilities include, but are not limited to the following:
Agent Marketing Support and Consultation
Review and assist with building, training and advocating personal marketing strategies group sessions and individual meetings leveraging Core 4 value components, which include agent production, coaching, culture, and financial goals.

Counsel and instruct digital strategies

Social media branding and advertising

Digital profile footprint on Coldwell Banker profiles and other third-party profiles

Promotion of online customer testimonials (Zillow, Realtor.com, Yelp, etc.)

Annual review of digital scorecard – review of agent's online presence on proprietary and partner websites, personal website, organic Google search rankings and social media

Works with branch managers to identify and prioritize agents needing strategic marketing support
Office Marketing Support
Attend and present at office sales meetings and one-on-one agent meetings, focused on key aspects of the company's Core 4 agent value proposition.

Maintain branch manager and office profiles on proprietary websites

Assist with awards and recognition processes as part of the company's Agent First initiative

Represent offices regarding community outreach and company charitable giving events

Promote and drive engagement of company and office initiatives, activities and events
Education & Training
Serve as subject matter expert and a coach to agents on all company marketing systems, core tools and resources with a primary focus on Core 4 agent value proposition adoption.

Promote and deliver regular marketing educational workshops in-office and via webinar on topics such as Listing Concierge, Design Concierge, and Clients for Live tactics and tools

Prepare a monthly calendar of weekly training opportunities

Utilizes standardized company training tools and documents
Onboarding Marketing and Integration
Be available for one-one-one assistance with cross-over or high-profile agent onboarding

Outreach to, and onboarding of, newly affiliated agents
Recruiting Support
Prepare personalized recruiting presentations as requested for VIP agents recruiting opportunities

Participate in recruiting presentations in conjunction with branch manager for VIP agents

Engage studio resources to manage local recruiting campaigns and drive increased engagement
Other
Produce reports for senior leadership team on a monthly basis and as requested

Attend and participate in regional marketing meetings and/or training sessions

Communicate regularly the Field Marketing Manager on key initiatives, questions and regional activity

Submit consistent competitive intelligence samples to the recruiting intelligence portal

Provide issue resolution and one-on-one assistance to agents as needed

Remain cognizant of quality issues, rules, industry regulations and protocols pertinent to marketing such as Fair Housing acceptable words, national, state and local association of REALTORS® requirements, MLS and all Coldwell Banker® identity standards

Contact help desk support for program and technical issues

Other general duties as needed or assigned
Qualifications
The qualifications listed below are representative of the knowledge, skill, and/or ability needed to successfully perform the role.
4-year degree in marketing-related field. Commensurate experience may be considered.

2-years' experience in marketing, creative agency, or communications (field marketing preferred)

Prior real estate industry experience preferred

Experience working effectively within a multi-functional and multi-location environment

Expert proficiency in the use of Microsoft Office suite and the ability to use online applications

Strong presentation and public-speaking skills. Ability to follow direction and utilize critical thinking and problem-solving skills are essential

Ability to effectively prioritize work, consistently meet deadlines and follow-up on open items to ensure a timely and acceptable closure to issues and projects

Ability to communicate effectively and professionally with employees and independently affiliated agents

Requires weekly local travel to and between assigned offices in designated region

Occasional overnight or out of town travel may be required
Our Commitment to Diversity
At Realogy, diversity fuels success – for our company and for our employees. We strive to be the preferred company for diverse talent, committed to creating an inclusive environment that encourages everyone to succeed. We pursue talent – strategic thinkers who are eager to innovate, focused on execution and accountable for results. We value diversity – respecting backgrounds, cultures, perspectives.
You'll find our commitment to diversity reflected in our achievements:
Forbes 2020 Best Employers for Diversity.

Recognized on the 2020 Human Rights Campaign Corporate Equality Index .

Recognized for gender diversity on our board of directors by Executive Women of New Jersey and Women's Forum of New York.

First residential real estate company to endorse the Equality Act and fully support H.R. 1447 amending the Fair Housing Act to include LGBTQ+ as protected classes.
With diversity, we succeed together. We hope you'll join us.
#LI-CW1 #LI-REMOTE
Employment Type
Full-time
Company
NRT LLC
About Us
Realogy is a global provider of real estate services with a singular mission: We serve agents. This strategy is aimed at growing the base of high-performing independent sales agents at our company-owned and franchisee brokerages, providing services to make them more productive and their businesses more profitable.
While you won't see our name on For Sale signs, you will see those of our industry-leading brands: Better Homes and Gardens Real Estate, Century 21, Citi Habitats, Climb Real Estate, Coldwell Banker Real Estate, Corcoran, ERA Franchise Systems and Sotheby's International Realty to name just a few. Our four business units work together to provide a full-service solution to meet the needs of agents and their homebuying clients, from the initial listing until the keys are turned over.
Realogy was recently designated a Great Place to Work® at https://www.realogy.com/news/2019/05/28/realogy-earns-great-place-to-work-designation-for-second-consecutive-year for the second consecutive year, recognizing the company's commitment to providing meaningful work and an environment where employees can grow and succeed. Realogy has 16,600 offices and approximately 302,000 affiliated brokers and agents worldwide. We're the leader in residential real estate sales, with $6.1 billion in revenue in 2018, nearly 1.4 million real estate transactions and approximately 16 percent of market share of the U.S. residential real estate market. We're there to serve agents who help people find and buy houses, move, and finance their dream.
Powered by its network of over 92,000 affiliated sales professionals in 3,000 offices across 44 countries and territories, the Coldwell Banker® organization is a leading provider of full-service residential and commercial real estate brokerage services. The brand's mission is to empower its people to leave their mark on the world of real estate. The Coldwell Banker brand prides itself on its history of expertise and honesty since its beginnings in 1906. The brand embraces four core values: home, awesomeness, ingenuity and excellence. Coldwell Banker Real Estate is committed to providing its network of sales professionals with the tools and insights needed to excel in today's marketplace and is known for its bold leadership and dedication to driving the industry forward with big data and smart home expertise. Coldwell Banker Real Estate was the first real estate brand to harness the power of big data; the CBx Technology Suite uses predictive analytics and machine learning to analyze markets, target buyers and sellers and provide agents with a simple platform to create unique and effective marketing plans for each listing. The brand was named among the 2018 and 2019 Women's Choice Award® Most Recommended brands for customer experience and overall quality. Blue is bold and the integrity and values of Coldwell Banker Real Estate give the Gen Blue® network an unbeatable edge. Coldwell Banker®, the Coldwell Banker logo, Gen Blue® and the Gen Blue Experience® are registered services marks owned by Coldwell Banker Real Estate LLC. Coldwell Banker Real Estate LLC fully supports the principles of the Fair Housing Act and the Equal Opportunity Act. Each office is independently owned and operated. To join Coldwell Banker Real Estate and unlock the possibilities of Gen Blue, please visit www.coldwellbanker.com/join .
EEO Statement
EOE AA M/F/Vet/Disability