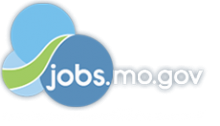 Job Information
Honeywell

Enterprise Solutions Architect | AI/ML | SaaS | PaaS

in

Kansas City

,

Missouri
Honeywell is charging into the Industrial IoT revolution with the establishment of Honeywell Connected Enterprise (HCE), building on our heritage of invention and deep, on-the-ground industry expertise. HCE is the leading industrial disruptor, building and connecting software solutions to streamline and centralize the assets, people and processes that help our customers make smarter, more accurate business decisions. Moving at the speed of software, we are creating, innovating and delivering solutions fast, challenging the way things have always been done, piloting new ways for all of us to work, and expecting our successes to set new standards for our customers and for Honeywell.
Honeywell Connected Enterprise (HCE) Connected Buildings has an excellent opportunity for a Connected Buildings Software Technical Advisor. In this role you will be responsible for pre-sales technical support to aid a focused sales team selling a portfolio of existing and newly created Connected Buildings Software as a Service (SaaS), Cloud and Buildings "Internet of Things" (IoT) solutions and related services to new end-user customers.
As the Connected Buildings Software Technical Advisor, you will be responsible for pre-sales support, processes, operational support initiatives and core install and service leads, to ensure orders and growth objectives are achieved. The Solution's Architect will provide support to Business Consultants with the coordination of sales process tasks for key accounts. You will assist in scope development with the customer, "up-selling" additional scope where possible, to include estimate and proposal support.
Key Responsibilities
Manage Customer/Consultant / Stakeholder Relationships
Manage and educate customers on latest technology trends from Honeywell through demo cycles, RFP's and customer engagements

Analyzing customer requirements for demos, solution sessions (white board solutioning), and RFP responses

Know your stakeholders with the ability to engage, establish credibility, influence and demonstrate technical knowledge of Honeywell connected solutions across all levels including C-level executives

Build productive customer/consultant relationships, developing sponsors for Honeywell, and continually seek and capitalize upon opportunities to increase their satisfaction and deepen client relationships
Solution Development & Architecture
Be responsible for the architecting and designing of complex technology solutions during bid phase - understanding customers/project requirements, architecting compliant and efficient solutions, including scoping the effort required to successfully deliver the proposed technology. Solutions include multi-disciplined technology packages with other Honeywell Forge, broader Honeywell and partner ecosystem offerings, 3rd Party business systems, ICT Infrastructure, Networking, Integration, and Custom Software Development.Provide leadership and direction for solution requirements analysis, architecture, design, development, testing and operational readiness through the account lifecycle.
Act as a demonstration owner to design, code and maintain reusable vertical specific demonstrations both in house and external.
Act as the technical subject matter expert, thoroughly understanding products, features, functions, and benefits while being able to communicate to all enterprise level customers

Use questioning strategies and represent Honeywell in meetings, discussions and negotiations with internal and external stakeholders, professional consultants, subcontractors and 3rd party vendors during the sales process and project initiation to ensure preferred outcomes are achieved

Maintain up-to-date technical knowledge of Honeywell SaaS offerings and ensure skills are maintained and enhanced in specialist areas

Create and deliver monthly training sessions to Commercial leadership and Development

Keeps abreast of all relevant developments and innovations in the Connected Services and Connected Operations field and research best practice methodologies to ensure emerging technologies are correctly aligned with customer requirements and solution offering

Provide feedback and liaise with product management through the technical advisor channel to ensure HCE product portfolio is appropriate to the changing needs of current and new customers, and suits our regional market, this will directly feed into the NPI process
Sales Consultation/Bid Support
Provide coaching and support to sales professionals in winning opportunities; (i.e. providing Whiteboard support), determine technical components related to customer's mission critical factors; provides market feedback to marketing and sales professionals.

Establish and build trusted relationships with customers to provide technical solutions to meet end user needs through an understanding of business needs and technology, and be viewed as the trusted advisor.

Supports both sales professionals and customers during the technical requirement definition and solution development sales process steps by providing knowledgeable subject matter expertise. Participates in the creation of the customer technical roadmaps; and conduct customer demonstrations and presentations to support opportunities.

Support the transference of the proposed design to the delivery team and the customer success manager, however remain engaged with the customer long term and return as the trusted advisor for the next opportunity.
Business Relationships
Primary relationship is to support the sales professionals in winning opportunities; (i.e., providing Whiteboard support and demos) and determining technical components related to customer's mission critical factors; provide market feedback to marketing and sales professionals.
Sales Process
Support both sales professionals and customers during the technical requirement definition and solution development sales process steps.
Customers
Participate in the creation of the customer technical roadmap; customers include both internal and external.
People Management
Work as a team player with many sales professionals in assigned geography. Acts as a resource in support of the sale to address the customer's technical and application requirements.
Leadership
Lead and build a team of Solution Architects in region and/or vertical.

Provide coaching to sales professionals as it relates to their assigned application specialty.
Results
Achieve orders, margin, and growth for assigned areas of expertise within region.
YOU MUST HAVE
7+ years' experience in:

Leadership experience in IT/software delivery/implementation

Experience in staffing, directing and developing technical delivery teams

Practitioner experience architecting, designing, developing and maintaining complex technical solutions.
WE VALUE
Bachelor's Degree

Experience with Sales or Technical delivery in the Building Controls field

A strong team player

Establishes and builds credibility quickly

Can clearly articulate technical value and demonstrate how solutions map to a customer's needs and drivers

Deep analytical Skills

Balance and persistence in customer follow-up

Sees ahead clearly; can anticipate future technical trends accurately; learn quickly and think independently to adapt as required

Utilization of effective problem-solving skills

Demonstration of effective questioning skills

Management of time and demonstration of self-discipline

Demonstration of strong verbal and written communication

Strong data analysis and application capabilities
Honeywell is an equal opportunity employer. Qualified applicants will be considered without regard to age, race, creed, color, national origin, ancestry, marital status, affectional or sexual orientation, gender identity or expression, disability, nationality, sex, religion, or veteran status.